Obtain Financial Compensation After a Construction Accident
Construction accident cases are unlike other types of accident cases that happen when the victim is at work. Based on the state's workers' compensation laws, most injured workers must file a claim through their employers' insurance to receive compensation for their injuries. When a worker is injured while on a construction site, however, there may be other avenues available to receive monetary compensation. If you or someone you love was injured while working at a construction site, speaking to a well-versed attorney is highly recommended. The Moga Law Firm can provide the professional representation you need.
With many years of dedicated experience, the Moga Law Firm has handled a variety of construction accident cases. The construction industry has been labeled as one of the nation's most dangerous industries, costing workers and their families thousands of dollars in medical expenses after an accident. As a result of the inherent dangers of this industry, it is important that injured workers obtain the support of a skilled attorney who can help them obtain compensation from third parties who may share liability for the injuries. After an accident, time is of the essence – consider scheduling a no-obligation consultation with the Moga Law Firm as soon as possible.
What Causes Construction Accidents in Southern California?
According to OSHA, the construction industry is a high hazard industry that exposes workers to serious hazards, such as: Electrocutions, Asbestos, Falls, and Crush or struck injuries caused by falling unguarded machinery.
Construction sites regularly require workers to handle power tools, heavy machinery, electricity, dangerous equipment, and work from dangerous heights. Any of these factors can easily become serious and even deadly with the smallest degree of negligence. A simple mistake can lead to complete devastation to a worker and his or her family.
Construction accidents are often the result of: Broken OSHA regulations, A negligence action from a coworker or contractor, A lack of safety protocols and safety equipment, A lack of protection for workers working at dangerous heights, and Unnecessary exposures to hazardous chemicals or other harmful substances.
Liability After a Construction Site Accident
Liability refers to a party's legal and financial responsibility after an incident causing injuries or illness. In the State of California, the party held liable for another's damages will be the party found at fault for causing the victim's injuries. In construction accidents, parties routinely found at fault for a worker's injuries include: Construction companies, Property owners, and Product manufacturers.
Obtain the Compensation You Need With the Support of a Highly Skilled Attorney
Construction sites are incredibly dangerous and every year, people suffer devastating injuries while working on these sites. If you or someone you love was injured while working on a construction site, speak to a well-versed accident attorney. Filing a claim against a potentially liable party can be challenging. An attorney with the right skills and experience will understand what is needed to build a strong case on your behalf.
The Moga Law Firm has successfully represented many injured construction workers, helping them obtain the compensation they needed to make a strong physical recovery. After suffering a construction accident injury, filing a case might be the last thing you want to deal with. Despite this, obtaining sufficient compensation is necessary to cover your time away from work, mounting medical bills, and more. With the support of the Moga Law Firm, you can focus on your recovery while the firm works aggressively to help you obtain the highest amount of compensation available. Consider scheduling your free consultation with the firm to get started on your case today.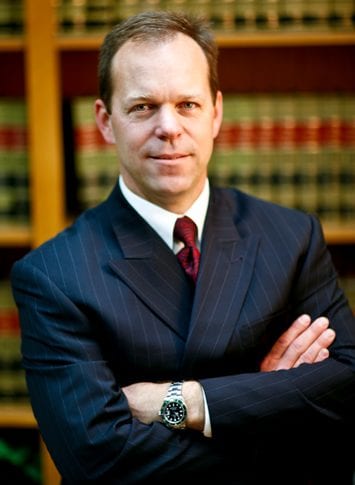 Scot Thomas Moga, a dedicated attorney in San Bernardino & Riverside Counties who represents clients in the many types of personal injury, workers' compensation and estate planning cases.