How to Obtain Compensation for a Dog Bite Injury
Injuries caused by a dog bite or attack can be damaging emotionally and physically. If you or a loved one has been injured by a dog bite, you may be entitled to seek damages from the dog's owner. Laws guiding dog bite injuries vary by state. A California personal injury lawyer specializing in dog bites can help you recover the compensation you deserve.
The California Dog Law Statute
In California, a dog owner is held "strictly liable" for any injuries or damages resulting from their dog's biting or attacking another person. Being held strictly liable means that the injured party does not need to prove that the owner was negligent or at fault for failing to restrain the dog. The owner also does not need to have prior knowledge that the dog is vicious or prone to biting. The act itself of the dog biting or attacking someone and causing injury makes the owner strictly liable for any damages incurred. However, the dog bite must have occurred on public property or while the injured party was lawfully on private property where the attack occurred. A person is lawfully on private property when he or she is on the property by express or implied invitation of the owner.
What to do if You are Bitten or Attacked by a Dog
If you have been bitten or attacked by a dog, seek immediate emergency medical attention. File a report with the police or animal control. Get as much identifying information as you can for the dog and the dog's owner, including the dog's license information and the owner's name, address, and insurance. Take detailed pictures of your injuries such as marks and bruises. Keep photographic evidence of any damaged clothing or property resulting from the dog bite. Finally, document any evidence that will help support your claim.
What Kind of Damages can You Recover?
You can recover damages from the owner of the dog for the injuries sustained from the bite or attack. Damages are awarded to compensate for:
Present, past, and future medical expenses for dog bite injury treatment.
Physical pain and suffering from the injury.
Lost wages for time needed off from work including time spent at doctor appointments.
Repair or replacement costs for any damaged property, such as clothing or eyeglasses, stemming from when you were bitten.
Permanent disability or impairment resulting from the dog bite.
Emotional distress from the trauma of the attack.
Costs associated with change or diminishment in quality of life.
Seek a Personal Injury Dog Bite Lawyer to Help You
Hire an experienced dog bite lawyer to help establish the total damages to which you are entitled. The dog owner's insurance company may contact you with a settlement offer. Consult an Inland Empire dog bite attorney to discuss the best options for you before accepting any settlement offer. The experienced attorneys of Moga Law Firm will make sure you receive your rightful damages. You are entitled to compensation for both the physical and emotional damages caused by the dog attack, and we will uphold your rights to receive both.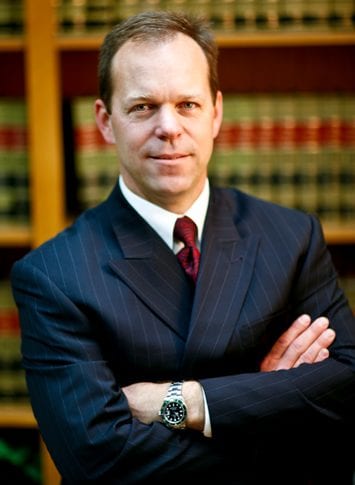 Scot Thomas Moga, a dedicated attorney in San Bernardino & Riverside Counties who represents clients in the many types of personal injury, workers' compensation and estate planning cases.