Motorcycle Accident Cases FAQs
The State of California has some of the most beautiful roads in the nation of which motorcycle riders can enjoy. Although the state can be motorcycle-friendly, there are many other motorists who do not have the same respect for motorcycle enthusiasts. The lack of care can often lead to motorcycle accidents, and when this happens, riders have the right to seek financial restitution for their injuries.
If you are a motorcycle rider that has been injured because of another driver, you should know that you have the right to pursue legal action against the careless driver. The following are commonly asked questions regarding motorcycle accident cases.
What are the Most Common Reasons Behind Motorcycle Accidents?
Motorcycle accidents can occur through a variety of reasons. Proving liability can vary depending on the cause of the accident. The following are some of the most common reasons behind motorcycle accidents.
Negligent Driving
A majority of motorcycle accidents occur as a result of another driver's negligence. Inattentiveness, drunk driving, and fatigue are some of the most common negligent actions.
Auto Defects or Maintenance Issues
Drivers have a duty to maintain their vehicle in effort avoiding accident caused by an improperly working vehicle. For example, a driver that fails to fix his or her taillights can cause serious injuries to others when driving at night.
Unfortunately, there are cars, and even motorcycles, which have defective parts and these, have the potential to cause serious accidents. For example, a motorcycle with defective tires can cause the rider to slide and lose control of the bike.
What Should I Do Following a Motorcycle Accident?
The first initial moments following a motorcycle accident are crucial to a successful personal injury claim. It is recommended that riders take the following key steps after an accident:
Dial 9-1-1.
Make a note of the vehicle license plate number.
Collect the name and contact information of the other driver.
Collect evidence.
Maintain health records and doctor visits.
Speak to a personal injury attorney.
Can Road Rage Be Considered as Negligence?
Road rage is very dangerous and it can be considered as an act of negligence. Every driver has a legal duty to drive his or her vehicle with careful consideration for the safety of others on the road. In spite of this, road rage continues to be a major factor in contributing to motorcycle accidents. When a rider has been injured as a result of road rage, he or she has the right to pursue legal action against the negligent driver.
As an Injured Rider, Fight For Your Rights – Seek the Legal Advice of a Qualified Attorney
A motorcycle accident has the capacity to change your life in an instant. When injured in a motorcycle accident, it is important to act swiftly in order to have a successful case. Contact the legal support of a qualified attorney who can represent your rights.
Attorney Scot Moga has many years of dedicated experience in serving motorcycle accident victims throughout California. His legal tenacity and approach to each case has proven successful in helping clients win the restitution they deserve. If you have been injured in a motorcycle accident, contact the support of an experienced lawyer today.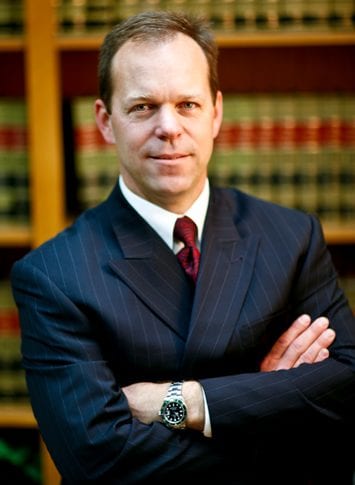 Scot Thomas Moga, a dedicated attorney in San Bernardino & Riverside Counties who represents clients in the many types of personal injury, workers' compensation and estate planning cases.