Montclair, CA Car Accident Attorneys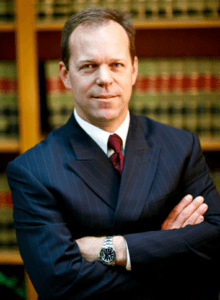 The Montclair car accident lawyers at Moga Law Firm frequently handle personal injury claims arising from auto accidents, always with the goal of helping injury victims recover maximum compensation from insurance companies and at-fault parties.
Causes & Frequency of Auto Accidents
When most people think of personal injury claims, they likely think of cases involving auto accidents, often between two vehicles but also involving motorcycles, bicyclists, pedestrians, and obstructions in roadways. At least in part, this must be because auto accidents are so common, with many people being involved in more than one accident during their lifetimes. While some accidents are minor and relatively easy to overcome, others are devastating, resulting in fatalities, permanent injuries, and substantial medical costs and treatment. Our auto accident lawyers in Montclair, CA also handle wrongful death claims in the event of a tragic accident.
While recovering from an accident can take several months or even years, becoming involved in an accident usually takes seconds. In addition to generally distracted driving, some of the most common driver behaviors leading to auto accidents include:
Speeding
Running red lights or stop signs
Tailgating
Aggressive and impatient driving
Disregarding weather conditions
Going the wrong way on a one-way street or on/off-ramp
Talking or texting on a cell phone
Driving while fatigued
Driving while intoxicated by alcohol or drugs
Changing lanes too quickly
Improper turns or failure to use a turn signal
Design or manufacturing defects in automobile components or equipment
Defective roadways, including potholes and unclear lane designation
25 years Experienced Car Accident Attorney Serving Montclair CA
Even when the circumstances of an accident are fairly straightforward, it can still be difficult to obtain fair compensation for your injuries. This is because insurance companies almost always try to minimize payouts on claims, even to their own policyholders, and in the case of serious injuries and damages, the cost of recovery can be exorbitantly high. With an experienced Montclair auto accident attorney on your side, you can help ensure that you receive the benefits to which you are entitled, as well as any additional compensation available to you.
Montclair Attorneys Protecting Automobile Accident Victims
If you or a loved one has been injured in a car accident caused by another driver's carelessness, recklessness, or illegal conduct behind the wheel, please consult the knowledgeable car accident lawyers serving Montclair, CA at Moga Law Firm by calling 909-931-2444 or by contacting us online. We offer a free initial consultation and handle personal injury claims on a contingency fee basis, which means you pay no attorney's fees until we recover compensation on your behalf. Se habla español.