Medical-Related Reasons That Can Help You Consider Drafting a Living Will
Planning for our immediate future is something we constantly do. Considering planning for a time when we are physically and mentally unable to make decisions, however, is not something most people rush to do. Planning for a time where we may become mentally incapable to make our own decisions can be difficult. It is not easy for people to imagine themselves unable to make decisions about their lives. Having prepared a plan for such events, however, can really provide a peace of mind for you and your loved ones. Drafting a living trust can be a good method to ensure that your wishes are fulfilled and kept in the event that a catastrophic event transpires.
Drafting a living trust, while it can ease your worries about unforeseen and unfortunate events, can be complex and difficult to make. Every state and/or region will have a health care rule or regulation that could allow people the freedom to exert power over his or her lives and/or estates should they become unable of to. Consider seeking the help and support of a qualified attorney who can guide you through the process of drafting a living trust. A knowledgeable attorney will be able to help you ensure that your living trust is fortified and valid. This article will cover some of the most essential elements you should know if you are considering drafting a living trust.
Medical Cases that Have Benefited from a Living Trust
Without a doubt there have been many advancements in medical research. In today's society, medicinal treatment can now aid to prolong a person's life far more than it did 50 years ago. Through treatments such as organ transplants and kidney dialysis, a person can expect to have a longer life. This of course, when it is available. Even with these treatments, however, there are plenty of other health and medical issues that could cause a person to be incapable of making a decision for his or herself. A car accident, for instance, can lead to a traumatic brain injury that could cause a person to go into a vegetative state. Medical scenarios such as this one could leave a victim alive but without the inability to physically move, much less show any signs of cognitive thought.
Planning for a living trust can be emotionally difficult, but it can help your loved ones in the event that you unexpectedly become incapacitated. Drafting a living trust can also help you set a plan in the event that you have been medically diagnosed with a condition that will lead to incapacitation. A valid and rust can help individuals receive the medical treatment he or she would select if he or she was able to communicate.
Drafting a Living Trust
Once a person has made the decision to draft a living trust, it is important to recognize that there are several rules and regulations that the living will must be abide by. With the help and support of a qualified attorney, you can ensure that your living will is recognized under your state's law. If you need to draft, or even modify you living trust, the Moga Law Firm can help. The Moga Law Firm holds the dedication and experience necessary to help clients build strong and valid living trust.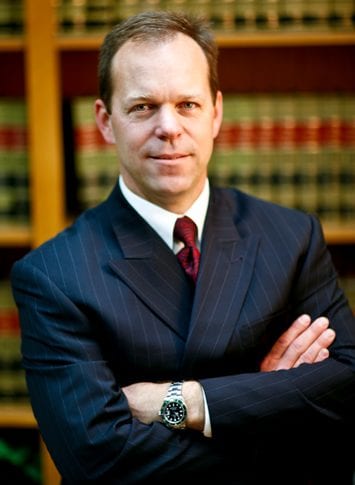 Scot Thomas Moga, a dedicated attorney in San Bernardino & Riverside Counties who represents clients in the many types of personal injury, workers' compensation and estate planning cases.