Liability in a Construction Site Accidents in California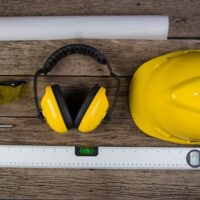 When an accident happens at a construction site, many diverse parties can be held responsible for the victim's injuries. Any of these parties could face liability for contributing to the unsafe conditions that led to the accident. If you or someone you know was recently hurt while on a construction site, it is crucial to speak to an established attorney who has experience in handling these types of cases. With more than 25 years of dedicated legal experience, Attorney Scot T. Moga can answer your questions and help protect your rights as an injured victim.
Conveniently located in Southern California, Attorney Scot T. Moga is here to discuss the case, help you understand your legal rights, and ensure you obtain the compensation you deserve. When another party's negligence caused the accident that resulted in your injuries, you are owed financial compensation for your damages. Attorney Moga will aggressively fight for your rights and ensure you receive maximum compensation. Consider contacting Attorney Scot T. Moga today to schedule a no-cost consultation.
Examples of Third Parties Who Could Face Liability
When it comes to construction site accidents, there are a multitude of parties who could potentially be held responsible for the accident. Some of these third parties include the following:
Property Owners
Based on current California law, property owners may be held responsible for the damages caused as a result of a lack of ordinary care in property management or a deliberate willful act. If the property owner was aware of the hazards in the construction site yet did nothing to fix them, the owner may likely face liability for the ensuing accident.
Project Contractors and Subcontractors
Other parties responsible for the construction site project may face liability in the event of an accident, especially when they do not adhere to any safety requirements.
Manufacturing Companies
When a construction accident is caused as a result of a faulty vehicle, tool, or framework, the company responsible for assembling or designing the defective product can face liability.
Claims Based on Negligence
A vast majority of accident cases are negligence-based, meaning, the injured person has to demonstrate the following:
The accused owed him/her a duty of care,
The accused violated said duty of care through negligence,
The accused's recklessness was a significant factor in causing the victim's injuries and damages.
Claims Based on Premises Liability
Property owners can also be held responsible for a lack of duty of care based on California's "premises liability" laws. The amount of liability will be determined by the type of property visitor.
Hire a Professional Construction Accident Attorney
An injured person can bring a personal injury case forward when their damages were caused by the negligence of another. If you or someone you know was recently hurt in a construction accident, speak to a dedicated attorney who can represent your case and fight for your rights.
For more than 25 years, Attorney Scot T. Moga has vigorously championed on behalf of clients injured as a result of another's negligence. After an accident, work quickly to ensure you receive the compensation you truly deserve. Consider contacting Attorney Scot T. Moga to represent your case. You can schedule a free consultation by completing the online form found here.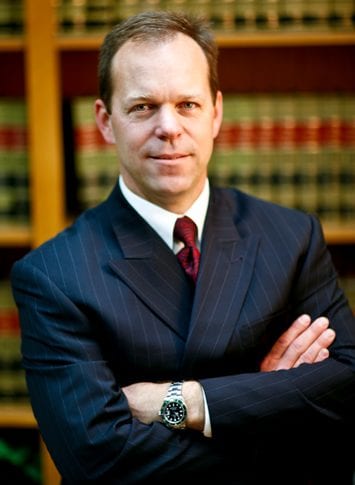 Scot Thomas Moga, a dedicated attorney in San Bernardino & Riverside Counties who represents clients in the many types of personal injury, workers' compensation and estate planning cases.