Experienced Workers' Compensation Lawyer Serving Jurupa Valley, CA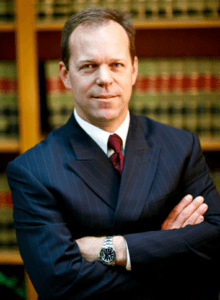 Workers' Compensation (sometimes called workman's comp) is a mandatory insurance program required by the federal government to financially compensate and provide for medical treatment for employees that are injured during the course of their job duties. Each state has enacted its individual laws that provide for the administration of workers' compensation procedures, claims, payments, and legal proceedings.
If you have become ill or have been injured while performing work as an employee, you might be eligible for workers' compensation benefits. It's critical that you know your rights so that you receive the appropriate compensation and medical care if you are injured or become ill on the job. Often, you'll need to enlist the help of a qualified Jurupa Valley workers' compensation lawyer.
Filing a claim for injuries that occur in the workplace or at a job site can be very complex. Injury claims can range from minor injuries that heal in just a few days or a few weeks to devastating and catastrophic injuries that one may never fully recover from. Regardless of where you fall on the spectrum of a work-related injury, the Jurupa Valley workers' comp attorneys at Moga Law Firm can help you assess and determine what can be done while protecting your rights and helping you get what you are entitled to and deserve. Call 909-931-2444 right now to schedule a completely free consultation regarding your on-the-job injury.
25 YEARS Experienced Jurupa Valley Workers' Comp Lawyer
Scot Moga is a workers' compensation attorney serving Jurupa Valley, California since 1996. Our law firm can help you determine if your injuries meet the eligibility requirements for California workers' compensation benefits.
Here are Some Work-Related Injuries That Qualify For Workers' Comp Benefits:
Stress-related Illness
Single Accident
Long-term Injury
Disease or Illness Due to Various Occupational Exposures
Aggravation of a Pre-existing Condition or Injury
The Workers' Compensation Benefits Process in California is Complex
The workers' compensation claims & appeal process can be very confusing. There are several steps you will need to take to successfully file a workers' compensation claim.
It is mandatory that you notify your employer of your illness or injury as soon as possible after it occurs. It is critical that you document your injury or illness in person or in writing immediately following the incident. You must file a workers' compensation claim right away. Our skilled Jurupa Valley work injury lawyers are a valuable advocate during this process.
It is important that you cooperate with your insurance carrier and employer so they can investigate and validate your claim. This phase may be the most important because if your claim is accepted, you will begin receiving monetary compensation and medical benefits.
If your claim is initially denied, appeal it. Let our knowledgeable and skilled lawyers represent you before the California Workers' Compensation Appeals Board. We have the experience to advocate for your rights in these types of hearings.
How Can a Workers' Compensation Lawyer Help With Your Case?
The Workers' Compensation system can be a maze of bureaucracy, paperwork and deadlines. Making it worse, if you miss a deadline or fill out the wrong documents, it can delay your claim further. Our skilled lawyers will help guide you through the necessary procedures to ensure that everything is in compliance with applicable California workers' compensation laws. We will also help you obtain the best possible outcome.
When you are ill or injured, learning about the applicable laws and how they apply in your situation to obtain medical treatment can be overwhelming. Access to, and coverage for quality care to treat your workplace injury or illness is paramount in your recovery. Prompt medical treatment is a critical step on your road to recovery.
Moga Law Firm offers assistance to employees in Jurupa Valley and throughout Southern California who are filing workers' compensation claims or appealing workers' compensation denials. Call Moga Law Firm at 909-931-2444 to schedule a free, no obligation consultation, or contact us online. Se habla español.
Helpful Resources: