Jurupa Valley Motorcycle Accident Attorneys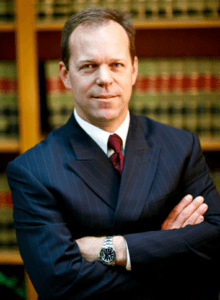 Experienced Jurupa Valley Motorcycle Accident Attorneys Protecting Your Interests
Moga Law Firm takes a special interest in handling personal injury and wrongful death claims arising from motorcycle accidents, as Jurupa Valley Motorcycle Accident Attorney Scot Thomas Moga is an avid motorcycle enthusiast and long-time bike rider. With over 15 years of personal injury experience, we know what motorcycle accident cases are worth, and we are well-versed in the tactics and strategies that get results in settlement negotiations and trial.
Recognizing the Dangers Posed to Southern California Motorcyclists
As many motorcyclists who have been hurt in an accident know, riders cannot depend on car and truck drivers to always drive safely and look out for motorcycles on the road. According to the most recent Centers for Disease Control and Prevention (CDC) data, more than 34,000 motorcyclists were killed and an estimated 1,222,000 were treated in emergency rooms between 2001 and 2008. Many of these injuries and deaths involved collisions between a motorcycle and another vehicle.
The majority of accidents involving collisions between a motorcycle and a car happen at intersections, with the most frequent situation being when a vehicle turns left in front of a motorcycle, violating the motorcyclist's right-of-way and often violating traffic controls. Other common causes of motorcycle accidents include:
Motorists' failure to yield to motorcyclists at freeway on and off ramps
Motorists' changing lanes without checking blind spots
Generally careless and unobservant driving
Distracted driving, such as cell phone use and texting
Defective motorcycle equipment or mechanical issues
Dangerous road conditions, such as potholes, debris, uneven pavement, and undivided highways
Despite that motorists cause accidents at least as often as motorcyclists, motorcyclists are often perceived as unsafe, reckless drivers, making recovery from at-fault parties and insurance companies inordinately difficult in many situations. Our Jurupa Valley Motorcycle Accident Lawyers understand how to overcome the bias against motorcyclists, ultimately helping our clients recover fair and appropriate compensation for their injuries.
Motorcycle Accident Injury Attorney in Jurupa Valley
Knowledgeable Attorneys Representing Accident and Injury Victims
At Moga Law Firm, our Jurupa Valley Motorcycle Accident Attorneys truly care that our clients receive compensation for their injuries. If you or someone you love has been involved in a motorcycle accident in an Jurupa Valley, contact us here or call 909-931-2444 for a free and informative case evaluation. We handle personal injury claims on contingency fee basis, so you will not pay attorneys' fees until we recover money damages on your behalf. Se habla español.