Intoxicated on the Job: Can I Still File a Workers' Compensation Claim in California?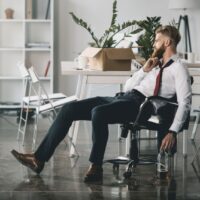 Within the past few decades, becoming intoxicated on the job has become highly taboo. But it was not always this way. In the 1950s, for example, it was considered normal for people to drink during working hours. Today, there may be considerable consequences for engaging in this behavior – including termination. But what about workers' compensation? Is it true that if you were intoxicated at the time of your accident, you cannot receive coverage for your injuries?
Intoxicated Workers May Lose Access to Workers' Comp
There is no denying that a worker who was intoxicated at the time of their accident runs the risk of losing access to workers' comp. The same logic applies to workers who were engaging in virtually any type of "misconduct" at the time of the accident, such as horseplay or violence. But it's not always that simple. First of all, the employer must show that this intoxication was the main reason that the accident occurred. In other words, they must prove "proximate cause." If you were injured because your employer failed to follow proper safety guidelines, this is the proximate cause of your accident – not your intoxication.
Proving intoxication can be difficult – and the burden of proof is on the employer – not you. If they cannot prove that you were intoxicated at the time of the accident, there's nothing stopping you from filing a successful workers' comp claim. Employers may subject you to drug or alcohol testing – but this is somewhat rare in most professions. They may also rely on eyewitness accounts. For example, someone might have seen you stumbling out of a bar during lunch break.
California Employer Fails to Prove Intoxication Caused Worker's Accident
On April 17th, it was reported that an employer had tried – and failed – to prove that a worker's injury was caused by his own intoxication. This legal battle had been continuing for 15 years, and the initial accident occurred all the way back in 2008. At the time, the worker was a skidder operator in the forestry industry and was involved in a three-vehicle accident after leaving the worksite. After responding to the crash, the California Highway Patrol recommended charging the worker with felony DUI – but he was eventually acquitted.
The worker then claimed workers' compensation for his injuries. Still, a judge immediately refused to award him anything – arguing that the injury did not arise from the normal course of employment. The judge also pointed out that the proximate cause of the injury was the worker's intoxication. However, the Workers' Compensation Appeals Board disagreed, stating that the employer failed to prove that intoxication caused the crash. The BAC test was inconclusive, and the worker was acquitted of the DUI charge. This incident shows how important it can be to appeal denied workers' comp claims with help from a qualified attorney.
Where Can I Find a Qualified Workers' Comp Lawyer in California?
If you have been searching for an experienced workers' comp attorney in California, look no further than the Moga Law Firm. Over the years, we have helped numerous injured workers pursue the compensation they need and deserve. The truth is that employers and insurers will try desperately to avoid paying you after an accident. They may use a range of strategies to accomplish this goal, including accusing you of being intoxicated. But with a qualified attorney by your side, you can push back and get the funds you need to pay for your medical expenses, missed wages, and other damages. Book your consultation today to get started with an effective action plan.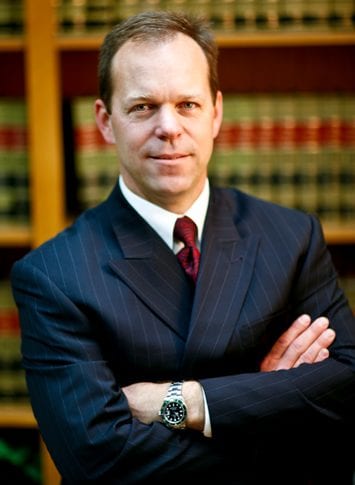 Scot Thomas Moga, a dedicated attorney in San Bernardino & Riverside Counties who represents clients in the many types of personal injury, workers' compensation and estate planning cases.