Injuries Caused By Falling Objects in California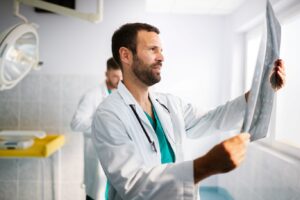 Every year, many people are injured as a consequence of objects falling on them from buildings, stores, or even construction sites. An injury caused by a falling object can be catastrophic, especially if the object falls on a person's head. If you or a loved one was recently hurt by a falling object, you should know that there may be an opportunity to recover monetary compensation. Discuss your case with an established premises liability attorney who can assess your case and help you recover the monetary damages you deserve. With more than 25 years of dedicated legal experience, Attorney Scot T. Moga can champion on your behalf.
Over the years, premises liability Attorney Scot T. Moga has handled many cases involving objects that have been blown off of construction sites, have fallen off of forklifts, or fallen off of shelves. As an established attorney, Attorney Moga will investigate your case, collect important evidence on your behalf, and ensure you recover the amount of compensation you truly deserve. Consider contacting the Moga Law Firm today to schedule your no-obligation case evaluation.
Where Falling Object Accidents Typically Happen
Under the state's premises liability laws, property owners along with commercial establishments owe patrons a duty of care to provide a safe and secure environment. Unfortunately, unsuspecting shoppers are routinely struck and injured as a result of falling objects.
Falling object accidents can happen anywhere, but they usually occur at the following locations: Highway construction sites, Construction sites, Falling objects from regular or commercial trucks, Objects falling from apartment buildings, Objects falling from multi-story shopping centers or shopping malls, Big box stores, such as Lowes or Costco, and Bridge overhangs.
Injuries Typically Associated with Falling Objects or Debris
Heavy, sharp, and fast-traveling projectiles can lead to serious, life-changing injuries. The injuries caused by these accidents are usually catastrophic, particularly when they strike a person in the face, head, or spinal column.
The following injuries are typically sustained in a falling object accident: Traumatic brain injury, Disfigurement, Permanent disability, Catastrophic neck injuries, Facial lacerations, Broken face bones and teeth, Open head wounds, Traumatic eye injuries, Spinal cord injuries, Internal bleeding, and Wrongful death.
Filing a Premises Liability Claim After a Falling Object Accident
A property owner or manager's liability will vary greatly, contingent on the classification of the injured person. For the most part, property visitors will fall into one of the following categories:
Invitees, who are owed the highest legal duty of care. They are invitees through an implied invitation or an outwardly expressed invitation.
Licensees, who are those who enter the property with consent from the owner for a non-commercial or non-business purpose. These individuals are usually social guests. To recover monetary compensation as a licensee, the following must be established:
The property owner knew about the hazardous condition or should have known and therefore should have known about the risks the hazard caused to those entering the property.
The owner did not take action to fix the hazard or failed to let those on the property know about the dangerous condition.
The visitor did not know about the hazardous condition and the risks involved.
Discuss Your Case with a Proficient Premises Liability Attorney Today
If you were injured by a falling object or a loved one was killed in this type of accident, it is important to take immediate action. In the State of California, there is only a limited time to take legal action and file a claim against the property owner. Discuss your case with an established premises liability attorney to secure the compensation you truly deserve.
Attorney Scot T. Moga has many years of experience handling premises liability cases, including those involving a falling object. To recover the damages you deserve, consider scheduling a free, no-obligation consultation with Attorney Moga today. Complete the online contact form here to get started on your case right away.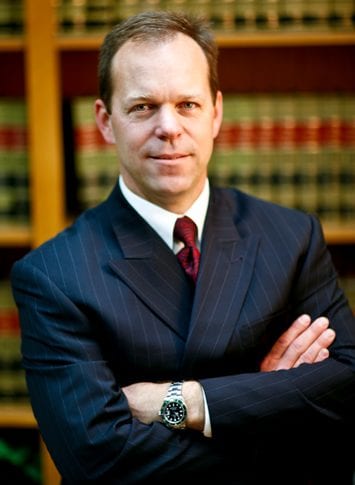 Scot Thomas Moga, a dedicated attorney in San Bernardino & Riverside Counties who represents clients in the many types of personal injury, workers' compensation and estate planning cases.