Injured in a Motorcycle Accident? Here's What You Should Know
Individuals who ride motorcycles face the possibility of greater bodily injury than drivers who use regular passenger automobiles. While fender benders between two cars rarely results in grave injury, the same cannot be said about motorcycle-involved accidents. When a motorcyclist is involved in an accident, even the slightest impact can lead to serious injuries and according to the California Office of Traffic Safety, there were 548 motorcycle fatalities in 2016 alone.
Motorcyclists who suffer injuries because of an accident caused by another party, the State of California protects their right to seek compensation for the damages sustained. In a majority of accidents, injured motorcyclists are left with the inability to earn an income and expensive medical costs.
Unfortunately, pursuing compensation following an accident is not always easy and it may sometimes be a time consuming matter. Nonetheless, filing a claim is necessary, especially when the victim suffers extensive economic losses. Here, we will discuss what should be considered immediately following a motorcycle accident.
Important Factor to Consider Following and Accident
The moment's right after a motorcycle accident can be frightening and understandably perplexing. In the event of an accident, it is important to consider the following factors in order to protect one's rights and interests.
Seek Immediate Medical Attention
As previously mentioned, most motorcyclists experience severe injuries following an accident. Even when this is not the case, however, it is important to seek immediate medical attention. Oftentimes, riders will not experience any physical pain in the immediate aftermath of an accident. Moreover, an established medical record can help validate the case and ultimately result in a successful claim.
Obtain Important Contact Information
It is important to obtain the contact information of other drivers involved in the collision. Depending on the severity of the injuries, however this may not be entirely possible. When possible, it is also important to obtain the contact information of individuals who witnessed the collision.
File a Police Report
When the police are contacted following an accident, an investigation into the cause of the accident will be immediately made, particularly when the collision resulted in serious bodily injury. When an officer responds to the scene, he or she will make a report, which can be an invaluable piece of evidence when filing a personal injury claim.
Avoid Communicating with the Other Party's Insurance Company
Insurance companies know that victims deal with expensive medical costs following an accident and because of this, they will attempt to lowball victim's settlement. In order to have a fighting chance in receiving the monetary compensation owed, victims should consider obtaining the legal support of an experienced personal injury attorney.
Hire An Attorney Who Will Fight For Your Rights
If you have been injured in a motorcycle accident, you may be entitled to a monetary compensation. Consider speaking to a knowledgeable attorney who can help you understand your legal options.
Attorney Scot Moga has dedicated his career to representing victims of personal injury cases. He has many years of experience in the field of motorcycle accidents and has the skills necessary to pursue the monetary compensation owed. Call the Moga Law Firm today for a free initial consultation.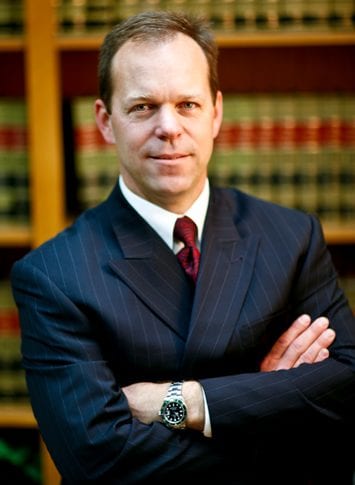 Scot Thomas Moga, a dedicated attorney in San Bernardino & Riverside Counties who represents clients in the many types of personal injury, workers' compensation and estate planning cases.