Important Information You Should Consider When Drafting a Living Will for Medical Decisions
Being prepared for an expected or unexpected medical condition that can leave you with the inability to communicate can be a vital decision not just for yourself, but for your loved ones as well. With a small investment in time and planning, you will be able to prepare for the medical care you want.
A Brief Background on Living Wills
A living will is a form of advance directive that is a written, legal instruction on your specific preference to medical care in the event that you are unable to make such decisions on your own. This form of advance directive can serve as a guide for any medical staff that cares for you in the event that:
You have fallen terminally ill,
You have been seriously injured,
You have fallen in a coma,
You are been diagnosed with an illness such as dementia, or
You are near the end of life.
There is a common misconception that living wills and other advance directives are designed or intended solely for seniors. These legal documents, however, can be useful for every person as they also serve as a sturdy plan to prepare for unexpected medical situations.
By proactively preparing for an unexpected situation, you can ensure the following:
You will receive the medical care you want such as in the event that life support is needed, or
You make a decision on behalf of your loved ones so that there is no disagreement as to what medical choice is best for you.
Important Information You Should Consider Adding to Your Living Will
Living wills can be very specific but they can also be broad. Dependent on local legislation, a living will may need to have certain specifics in order to be legal. In order to ensure that your living will is upheld, be sure to seek the legal guidance and support of an experienced attorney. The following is a short list of some of the most common topics you may want to consider adding to your living will:
Resuscitation by use of fibrillation or CPR,
The use mechanical ventilation to help you breath,
Pain management options you would find acceptable and those you wouldn't, and
Dialysis for failing kidneys.
Seek the Legal Support of a Qualified Attorney
Drafting a long and detailed living will does not necessarily mean that it will be upheld at the time in which it is needed. In order for a living will to be upheld, it will need to meet the state's minimum requirements. Speak to a specialized attorney who has experience in the field of living wills; a qualified attorney will be able to answer your questions as well as help you in making sure that your living will is upheld.
The Moga Law firm has over 25 Years of experience in helping individuals draft secure living wills. The firm is dedicated to ensuring that their client's wishes are upheld for when expected or unexpected medical situations arise. Planning for unexpected or even expected medical conditions can be difficult, speak to a proficient attorney who will listen to your needs and help you plan for the medical care you want.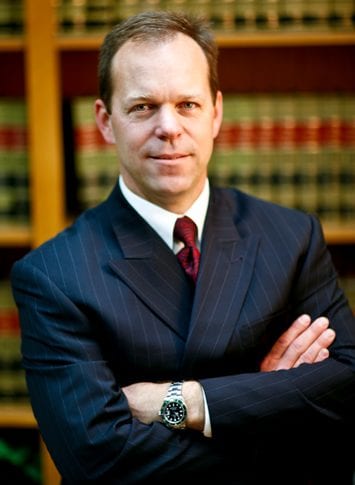 Scot Thomas Moga, a dedicated attorney in San Bernardino & Riverside Counties who represents clients in the many types of personal injury, workers' compensation and estate planning cases.