Important Factors to Consider in the Aftermath of a Vehicle Accident
Undergoing a car accident is one of the most traumatizing events a driver can be involved in. In every case, drivers are exposed to experiencing panic, stress, and injury. Despite the degree of care a person can use to drive, there are many careless drivers on the road that they are regularly exposed to.
If you have recently be victim of injuries in a vehicle accident, seek the legal expertise of a proficient attorney that has experience in dealing with auto accident claims. Auto accidents have the potential to leave you with serious injuries and financial damages, a skilled attorney can help you recuperate your from those damages. This article will provide useful information you should consider in the immediate aftermath of a vehicular accident.
Your safety should always be your priority.
If the accident in which you have been involved in is minor, attempt to move your vehicle out of the way of oncoming traffic. If possible, you can attempt to set your emergency lights and if available, flares. This can be particularly useful if the accident has occurred in the evening or late night hours, as the darkness can place you in great danger due to the diminished visibility.
Seek immediate emergency help for potential injuries
Not every auto accident will result in a minor fender-bender without physical injuries. If you or any other involved party has sustained injuries, call 9-1-1 as soon as possible.
If you have sustained injuries, seeking immediate medical aid can help you through several ways. For one, it can help to lessen the seriousness of you injuries and set you on the path to a faster recovery. Seeking medical aid can also help you in the event that you need to file a personal injury claim to help you recover from any losses. An established medical record can support your claims of an injury.
In many cases, contacting emergency medical support will also prompt a police officer to appear at the scene of the accident. When the police officer arrives, you can file a police report with a detailed account of your version of events. A police report can also help support your personal injury claim.
In an effort to protect your rights, gather vital information.
The collection of certain information can be imperative to ensuring that your rights are protected –In the aftermath of many auto accidents, many involved parties can be enthralled in a dispute. By gathering evidence and other information, you can help to ensure that you are not completely blamed for the incident. The following information can help sustain your version of events:
Collect the driver's license information and auto insurance policy information of the other parties involved.
Write down the license plate numbers and vehicle descriptions of the vehicles involved.
Gather the names and contact information of individuals who witnesses the accident happen.
Take detailed photographs of the damages of all vehicles involved along with the immediate scene and location.
Make note of the responding officer's name and/or badge number.
File a personal injury claim.
When you have suffered injuries and damages as a result of a negligent driver, you have the legal right to file a personal injury claim against the negligent driver. Injuries resulting from auto accidents can cause severe injuries and can also have strenuous financial consequences. If you are considering filing for a personal injury claim, a skilled personal injury attorney can champion on your behalf so that you won't have to face insurance companies on your own. A proficient attorney will ensure that your legal rights are upheld; seek professional support as soon as possible.
The Moga Law Firm is dedicated to helping victims of auto accidents obtain the financial compensation they deserve. They are dedicated to bringing legal assistance to those in need of support in auto accident claims. Every personal injury claim in California is subject to time restrictions; obtain proficient support as soon as possible.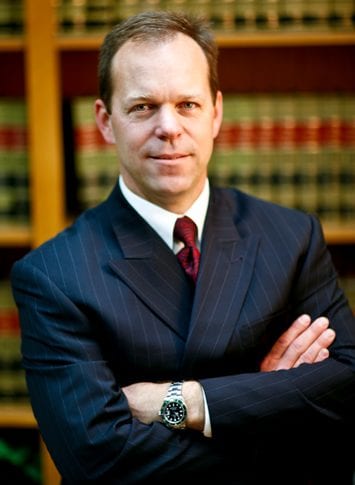 Scot Thomas Moga, a dedicated attorney in San Bernardino & Riverside Counties who represents clients in the many types of personal injury, workers' compensation and estate planning cases.