How to File a Wrongful Death Lawsuit After a Pedestrian Accident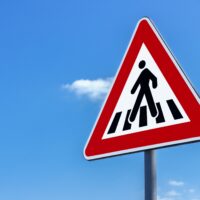 Pedestrian injuries and deaths caused by traffic-related accidents have become a serious issue across the State of California. According to the Office of Traffic Safety, there were 893 reported pedestrian deaths in 2019 across the state, which was a significant increase from previous years. With the alarming reports of pedestrian deaths in the state, it is very important for grieving family members to understand what they can do following a tragic accident. With the support of a skilled attorney, filing a strong wrongful death lawsuit is attainable. With many years of dedicated legal experience, Inland Empire Wrongful Death Attorney, Scot T. Moga can guide you through the arduous legal process. 
Attorney Scot T. Moga is highly qualified in the field of wrongful death cases and he is well-versed in personal injury claims. When it comes to the monetary compensation obtained from a wrongful death lawsuit, the damages award will never make up for the loss of a relative. Instead, the aid can ease the financial burdens the sudden passing can cause on families. When you have lost a relative as a result of a pedestrian accident, it is important that you act quickly and seek the legal advice of a proficient attorney. With the right legal support, you and your loved ones can achieve a sense of justice and recover the necessary compensation. Consider allowing Attorney Scot T. Moga to champion on your behalf. You can arrange a free, no-obligation consultation by calling the Moga Law Firm today at 909-931-2444. 
Monetary Compensation After a Pedestrian Fatality
Based on the state's wrongful death law, wrongful death is described as a person's passing caused by the negligent act of another. Under the law, only certain family members are permitted to pursue legal action against the wrongdoer for monetary damages. Those who are entitled to file a claim include, but are not limited to:
The victim's domestic partner or spouse, 

The victim's children or parents, and

The victim's stepchildren or dependents. 
In order to win a wrongful death case, it is important to prove the following elements in the case:
A person lost his or her life as a result of the accident;

The pedestrian died as a result of the reckless or negligent actions of the plaintiff; and

The grieving family member suffered damages as a result of the victim's passing. 
Hire a Professional Wrongful Death Attorney Today
Losing a loved one in a traffic accident can be an extremely devastating experience. Unfortunately, the unexpected loss can lead to significant financial distress for grieving family members who are already suffering tremendously. If you recently lost a loved one in a pedestrian accident, you may be eligible for monetary compensation by filing a wrongful death claim. Allow a well-established attorney to handle the case on your behalf and help you win the compensation you need and deserve. 
The Moga Law Firm has successfully handled wrongful death claims for more than 25 years. When it comes to the loss of a loved one, it is imperative to take swift action and begin the legal process as soon as possible. Consider hiring Attorney Scot T. Moga to advocate on your behalf and help you win your case. Schedule a free case evaluation with the Moga Law Firm by completing the online contact form here.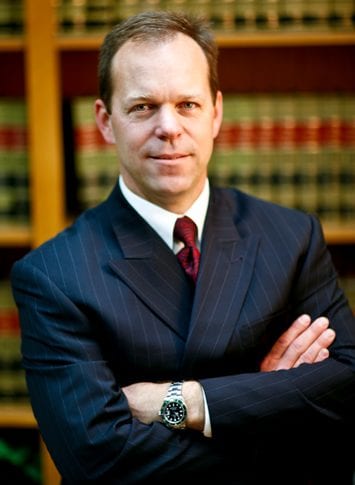 Scot Thomas Moga, a dedicated attorney in San Bernardino & Riverside Counties who represents clients in the many types of personal injury, workers' compensation and estate planning cases.