How Long Does it Take to Receive Permanent Disability Benefits?
Employees could receive permanent disability benefits by filing a workers' compensation claim if they have sustained a work-related injury or ailment, which has left them with a long-lasting medical condition. Before obtaining benefits, however, the claimant will have to go through a legal and medical process in order to demonstrate the degree of the condition. The process will serve to determine if the worker has been affected to the degree that he or she is permanently unable to return to work, or if there are other limitations that have affected his or her ability to earn a living.
If you have been permanently injured as a result of a work related incident and have already filed a workers' compensation claim, there are several factors that could determine how long it could take to know if you qualify for benefits. The following information will underline the factors that could determine how long it can take to receive permanent disability benefits. For more information regarding your specific claim, seek the legal expertise of a knowledgeable attorney.
Understanding Eligibility Requirements for Permanent Disability Benefits
The primary step in determining if a workers' compensation claimant will receive benefits is determining if he or she meets all of the following basic requirements:
worker's employer has workers' compensation insurance
The worker qualifies as an eligible employee
The injury or ailment sustained must be work-related
The workers' compensation claim must be filed under the rules and guidelines indicated by the State of California.
Determining if Permanent Disability Exists
For the most part, an injured worker will not be considered for benefits unless his or her treating physician states that the worker has reached a plateau in his or her recovery. This generally means that the person's condition is not medically expected to improve, even with further treatment.
In order for a doctor to determine a in injured worker will not be able to improve on the condition will depend on several factors that could vary from region to region. Once a doctor has determined that the medical condition will not improve, the next step is to determine the degree of impairment. The overseeing physician will determine if there is a permanent disability or a loss of bodily function. Contingent on the rules of the state, the condition may or may not qualify as a permanent disability.
For Your Workers' Compensation Claim Questions, Seek the Legal Expertise of a Knowledgeable Attorney
When an injured worker has filed for permanent disability benefits, there are many guidelines that must be met before he or she receives benefits. Additionally, the injured worker may also be subject to third party medical review by the employer's workers' compensation insurer. The entire process can be complex and stressful. If you or someone you know has been injured or has otherwise suffered an illness due to a work-related incident, it is important to seek the legal advice of a professional attorney who has experience in these types of cases.
The attorneys at the Moga Law Firm are highly proficient in the field of permanent disability claims. Having an understanding of state laws when it comes to workers' compensation claims is imperative for receiving benefits; the Moga Law firm has the experience you need to present a strong claim.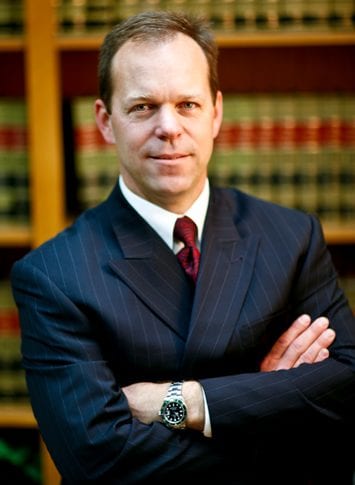 Scot Thomas Moga, a dedicated attorney in San Bernardino & Riverside Counties who represents clients in the many types of personal injury, workers' compensation and estate planning cases.