How Do I Make Sure My Spouse has Enough Money to Cover the Cost of Funeral Arrangements?
After losing a loved one, the last thing a person wants to worry about is finding the money to respectfully say their final goodbyes. Unfortunately, this is an increasingly common problem as the cost of funerals has skyrocketed in last few decades. In 2017, the average cost of a funeral was almost $7,200 – ten times higher than the average cost during the 1970s.
In response to the rising costs, many people are now looking for ways to make sure their loved ones have enough money to cover the cost of funeral arrangements. Here are the most popular ways to make sure your family and friends are not worried about funeral expenses during their time of grieving:
Prepay the Funeral Expenses
The best way to ensure that your spouse or loved one has enough money to pay for a funeral is to pay for it before you pass away. While this option is not available to those whom unexpectedly pass away, it is the best option for someone who has been given ample time to prepare for his or her death. A funeral that has been paid for and arranged in advance allows for your family and friends to focus on grieving and healing, instead of worrying about money and event planning.
If you plan on pre-paying for your funeral costs, the best time to pay is one or two years before you expect to pass away. If a person pays 10 or 25 Years early, then it is possible the funeral home could close or management could change hands, creating the exact kind of headaches that pre-paying is meant to avoid. Because the costs of funerals has increased so rapidly in recent years, it is possible that the cost may be much higher by the time the arrangements are actually needed.
If you do choose to go the prepaid route, it is important to get receipts and documentation. Unfortunately, there have been numerous instances in which a funeral home tacks on additional fees that should have been already been paid for by their deceased loved one. Documenting what is included and what additional costs may be required is an important step to ease the process overall.
Leave Enough Money to Pay for the Funeral Expenses
Sadly, many people do not have sufficient warning before they pass away, therefore the second-best option is to always have enough liquid assets to pay for the funeral. Leaving sufficient money to pay for a funeral provides maximum flexibility for a person's loved ones, however; it is important to make sure the money left to them is accessible in the days and weeks immediately after the death.
Because distributing a will through probate court is a lengthy, legal affair, most people will not receive the estate's proceeds for months or even years after-the-fact. Because funerals occur in the days or weeks after a person dies, this means that money will not be available to use for the funeral. Using life insurance proceeds to pay for a funeral can create the same problem. While usually faster than waiting for assets in a will to be distributed, life insurance policies are still not paid out in the typical days or week after a death when most people are planning funeral arrangements.
Popular alternatives include gifting the money to a spouse before death or leaving enough money in a joint checking account. This ensures your spouse or other family member has the money to cover funeral costs either beforehand or immediately upon death.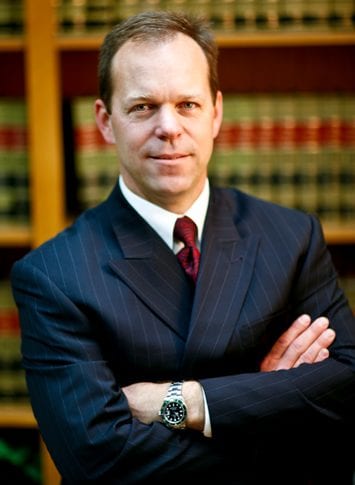 Scot Thomas Moga, a dedicated attorney in San Bernardino & Riverside Counties who represents clients in the many types of personal injury, workers' compensation and estate planning cases.