Head-On Motorcycle Collisions in California
Any type of motorcycle accident can have serious consequences, but head-on collisions are especially serious. Motorcyclists who suffer head-on collisions and are fortunate enough to survive one will likely suffer catastrophic injuries, such as spinal cord injury, head trauma, or permanent disability. Even when the injuries are not immediately apparent, the accident can lead to a lifetime of hardship and despair. If you or a loved one was injured in a head-on motorcycle accident, obtaining the support of a skilled attorney can help secure the financial compensation needed for recovery. Southern California's premier motorcycle law firm, the Moga Law Firm, can help.
For over 25 years, the Moga Law Firm has advocated on behalf of injured motorcyclists, helping them secure the compensation they needed to pay for medical expenses, rehabilitation, loss of income, and more. Head-on motorcycle accidents are extremely complex, and building a strong case can be incredibly challenging. Still, obtaining compensation after an accident can make a difference. With passion and dedication, the Moga Law Firm is equipped to handle the most challenging motorcycle accident cases. Schedule a complimentary consultation with the firm today by calling 909-931-2444 or by filling out the confidential contact form here.
Factors That Could Lead to Head-On Motorcycle Collisions
Head-on collisions can happen for a variety of reasons, including:
Low Visibility – Low visibility is one of the most common causes of motorcycle head-on collisions. When motorists have a difficult time seeing the road ahead of them or the vehicles around them, they are at great risk of serious accidents. With poor visibility, it can be easy to drift from the road or lane and collide with oncoming vehicles.
Poor Road Conditions – When a roadway is in poor conditions, there is a greater risk of head-on accidents. As a result of a defective road design or deteriorated pavement, vehicles can lose control of their vehicles and get into a head-on collision.
Intoxicated Driving – A leading cause of head-on collisions is driving while under the influence of drugs or alcohol. When a driver is intoxicated, he or she may be unable to concentrate on the road ahead, have a diminished response time, suffer from blurred vision, and his or her perception may be impaired.
Driving While Distracted – Driving while distracted is dangerous and sadly, many drivers fail to recognize the consequences of it. Like intoxicated driving, driving while distracted is also a leading cause of head-on motorcycle accidents. Common forms of distraction include: Texting, Playing with the stereo, Looking up directions, and Talking with other passengers.
Financial Compensation is Available After a Head-On Motorcycle Accident
Any motorcycle accident can be serious, but when the accident involves a head-on collision, the consequences will be even more devastating. If you or a loved one suffered a head-on motorcycle accident, financial compensation may be obtained from the party that caused the accident. No matter the cause of your accident, discuss your case with a well-versed motorcycle attorney today.
For more than 25 years, the Moga Law Firm has championed on behalf of injured motorcyclists. The firm excels in helping victims of negligence obtain the compensation they need to pay for medical expenses, loss of wages, permanent disability and more. After a head-on motorcycle accident, consider contacting the Moga Law Firm for a free consultation. Call 909-931-2444 or complete the contact form here.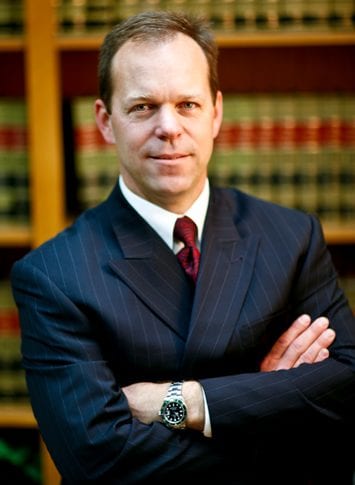 Scot Thomas Moga, a dedicated attorney in San Bernardino & Riverside Counties who represents clients in the many types of personal injury, workers' compensation and estate planning cases.