Grocery Store Liability for Slip and Fall Accidents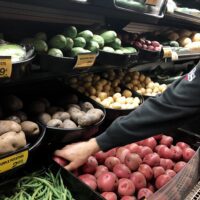 No person ever expects to be seriously hurt while shopping for groceries. Sadly, slip, trip, or fall accidents happen at alarming rates at many stores across the nation. As a direct result of missing signage, cluttered aisles, and slick floors, catastrophic slip and fall accidents can happen to even the most vigilant shopper. If you or someone you love was recently hurt in a slip and fall accident while shopping in a grocery store, consider obtaining the support of an established personal injury law firm. Conveniently located in Southern California, the Moga Law Firm has the tools and resources needed to handle these challenging cases. 
With more than 25 years of experience in the field of premises liability cases, Attorney Scot T. Moga has handled complex slip and fall accident claims. When the negligence of a grocery store worker has caused your injuries, you have every right to seek monetary compensation for your damages. With the support of the Moga Law Firm, maximizing your damages award is possible. Consider obtaining the support of Attorney Scot T. Moga by submitting the online form found here. 
Supermarkets in California Have a Responsibility to Keep Shoppers Safe
Like other similar establishments, supermarkets and grocery stores have a legal duty of care they should observe. The duty of care to their customers is to ensure their safety and lessen the risk of injuries. Once the patron enters the establishment, the store will owe him or her the duty of care. If the shopper suffers a slip and fall accident as a result of an ill-maintained store, the store could face liability for the shopper's injuries and damages. 
Causes of Slip and Falls in Grocery Stores
There are many conditions typically found inside a grocery store that could result in a slip, trip, or fall accident. This includes, but is not limited to:
Debris and cluttered aisles,

Unattended spills, 

Obstructions, 

Uneven flooring, 

Lack of visible signage, and

Defective pathways or steps
Recover Monetary Compensation For Your Damages – Speak to an Established Attorney Today
Store owners in the State of California have a legal responsibility to keep their property safe for customers and would-be shoppers. When the store and/or staff fail to uphold their legal duty and a person is hurt, the injured victim has the legal right to seek monetary compensation for his or her damages. 
If you or someone you know was recently hurt in a slip and fall accident inside a grocery store, obtain the support of a qualified attorney who can help you build a strong case and win the compensation you deserve. 
At the Moga Law Firm, helping those injured as a result of another's negligence is a top priority. After you have been injured in a slip and fall accident, allow the Moga Law Firm to represent your case and help you obtain justice for your harm. Consider scheduling a no-obligation consultation with the law firm today by calling 909-931-2444 or completing the online contact form found here.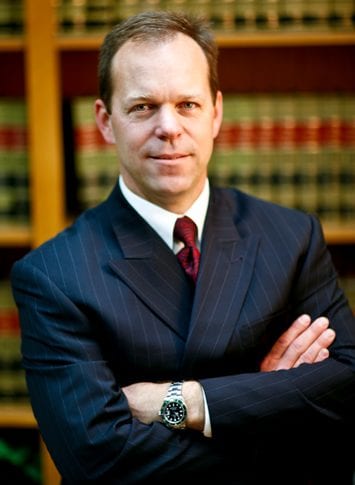 Scot Thomas Moga, a dedicated attorney in San Bernardino & Riverside Counties who represents clients in the many types of personal injury, workers' compensation and estate planning cases.