Getting the Settlement You Deserve After a Slip and Fall Injury
Slip and fall accidents can have long term, life shattering consequences. Victims of slip and fall accidents should fully understand that they can recover damages from a negligent property owner. Property owners should maintain premises in a safe manner and failing to do so means they hold themselves open to legal action from injured parties. An Inland Empire premises liability attorney will help slip and fall victims recuperate damages from negligent owners. Victims should not have to deal with the burden of their accident on their own. Owners who fail to uphold a safe property should be held accountable.
Should I Settle with the Insurance Company?
Many slip and fall cases are settled out of court. Insurance companies will offer the injured party a monetary award as compensation for the victim's damages. The insurance company is always interested in settling the claim for the lowest possible amount. They have vast experience settling claims and will use their knowledge to find the best deal possible to save them money. The suffering and damages the victim endured is not their priority or concern. Your best defense is to hire a lawyer with just as much experience so they can advocate fully on your behalf. It is essential to have a skilled personal injury attorney fighting for you. Our dedicated slip and fall attorneys will make sure you are fully compensated for your damages.
Consider the Long-Term Extent of Your Injuries
A slip and fall victim can suffer life altering injuries. Victims can face permanent pain and suffering as well as substantial medical expenses. If the victim is unable to work, the loss of income will only magnify the situation. A victim should not have to face these difficulties because of the negligence of another person. The negligent party should be held liable and provide monetary damages for the victim's suffering, pain, and financial burdens. Determining a fair monetary reward involves evaluating many factors. A personal injury attorney will help you recover a fair amount for your situation. It is important that the victim consider the long term effects and extent of their injuries when negotiating settlement offers.
Schedule a Consultation with an Inland Empire Slip and Fall Attorney Today
If you have been injured in a slip and fall, having an attorney who cares about your well-being and future is paramount. The slip and fall lawyers at Moga Law Firm have the experience and dedication to take on insurance companies. You will not owe any legal fees or expenses until a monetary award has been obtained for your case. Let us take the weight of fighting your case from you so you can focus on healing and recovering. Slip and fall victims have suffered enough and should have the support of qualified lawyers adept at handling injury claims. We have served the Upland area, vehemently defending vulnerable personal injury victims against large insurance companies who are only interested in themselves. Let us use that experience to help you.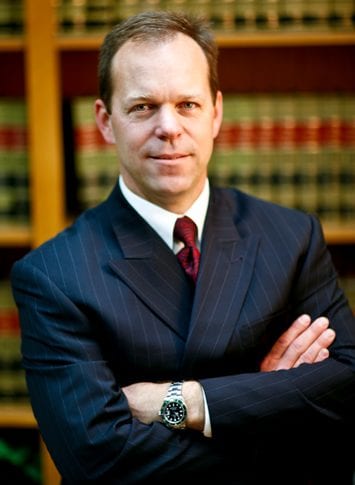 Scot Thomas Moga, a dedicated attorney in San Bernardino & Riverside Counties who represents clients in the many types of personal injury, workers' compensation and estate planning cases.