Filing a Wrongful Death Lawsuit after a Truck Accident in California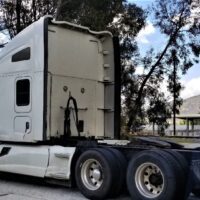 Losing a loved one is never easy. But what if you know for a fact that their death was caused by someone else's negligence? A common example is a negligent trucker that drives in a reckless or illegal manner, causing your family member's passing in a crash. If your loved one cannot file a lawsuit on account of their passing, then how can your family seek justice? The answer is simple: File a wrongful death lawsuit. This type of lawsuit can be filed by close family members, and it allows you to receive compensation while holding negligent parties accountable for their misconduct.
Well-Known Clown Dies in Tragic Truck Accident
 Wrongful death lawsuits involving semi-truck accidents are common in California. On January 6th, it was reported that the daughter of a well-known clown was joining a class action lawsuit to seek justice for her mother's passing. The clown had died in a truck accident in Springfield. The clown, who went by the stage name Daisy Mae, was part of a duo along with Spangle the Clown. Spangle is also filing a wrongful death lawsuit as the deceased victim's partner – although the pair were never legally married. This is leading to a slight dispute over who is the rightful Class I beneficiary in this situation.
As for the truck driver and the trucking company, they are facing several violations. An investigation eventually determined that the trucker failed to yield the right of way prior to the crash. He was also hit with an unsafe driving violation. The company is facing the consequences as well, as it was determined that the driver's record of duty status had been falsified. This is also known as an "hours-of-service" violation. In other words, there is clear evidence of negligence, and the wrongful death lawsuit has a solid chance of success.
Things to Keep in Mind When Filing a Wrongful Death Lawsuit
 There are a few things you should keep in mind when filing a wrongful death lawsuit. Firstly, you need to make sure that you have the right to bring this type of lawsuit forward. Only certain family members can do so, including parents, children, and spouses. If you are a distant relative, you may not have the ability to file a wrongful death lawsuit unless there is no one else available to take action.
You should also know that wrongful death lawsuits can provide compensation for unique damages, such as funeral expenses. In addition, you can receive compensation for unpaid medical expenses that your loved one might have incurred on their deathbed. For example, your loved one might have been flown to a nearby hospital on a medical helicopter before their passing. These helicopter trips can be quite expensive, and loved ones are often left holding the bill.
Where Can I Find a Qualified Personal Injury Attorney in Riverside?
 If you have been searching the Riverside area for a qualified personal injury attorney, look no further than Moga Law Firm. We know how life-altering and traumatic truck accidents can be in California – especially when they claim the lives of loved ones. With our assistance, you can strive for the best possible results and hold negligent truckers accountable. The statute of limitations may prevent you from taking action if you wait too long, so get in touch today to get the ball rolling.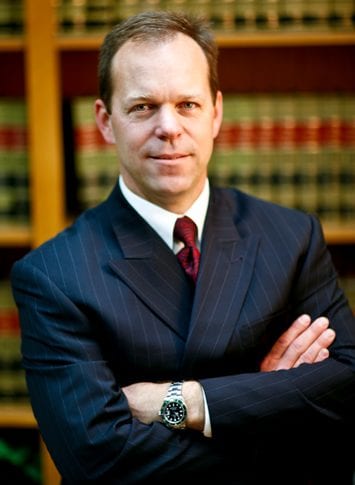 Scot Thomas Moga, a dedicated attorney in San Bernardino & Riverside Counties who represents clients in the many types of personal injury, workers' compensation and estate planning cases.