Filing a Slip and Fall Lawsuit in Inland Empire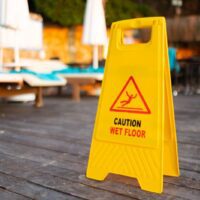 If you are planning on filing a slip and fall lawsuit in the Inland Empire, you might be struggling with serious injuries. Perhaps you are currently receiving expensive medical treatments for your injuries, and you might also face weeks or months of missed wages due to your disabling issues. You might also be dealing with psychological issues such as depression, loss of enjoyment of life, emotional distress, pain and suffering, and similar damages. One of the only real ways to get compensation for these damages is to file a personal injury lawsuit. But what exactly is a slip and fall lawsuit in California?
The Basics of a Slip and Fall Lawsuit
A slip and fall lawsuit is a type of premise liability lawsuit. With this type of lawsuit, the injured party sues the property owner for allowing certain hazards to exist on the premises. In the context of a slip and fall, this hazard almost always involves some kind of floor-based hazard, such as a liquid spill, scattered debris, or uneven surfaces.
As soon as a property owner becomes aware of these hazards, they or their representatives must do everything possible to address the problem. This might be as simple as placing a "wet floor" floor sign nearby in a clearly visible manner. The obvious solution is to clean away the spill or debris, and they are expected to do this within just a few minutes of spotting the hazard.
What Do I Need to Win My Slip and Fall Lawsuit?
In order to win your slip and fall lawsuit, you need clear evidence that establishes a connection between the property owner's negligence and your injuries. This might be photos of the spill, eyewitness testimony, or even video surveillance. Your medical records also play an important role in showing that your injuries are indeed legitimate.
Not all evidence is reliable or effective. For example, on May 31, a judge in California threw out a Costco slip-and-fall lawsuit due to weak video evidence. The evidence was described as "ambiguous," and it did not clearly establish that an injury even occurred on the premises. On the other hand, a California court recently ruled in favor of a plaintiff who slipped and fell in a restaurant, even in the absence of video evidence. Their plaintiff's explanation for why the floor was wet (water from the wet dishes) was sufficient, even though the restaurant owner stated that video evidence of the incident no longer existed.
Where Can I Find a Personal Injury Lawyer in the Inland Empire?
If you have been searching for Inland Empire personal injury attorneys, look no further than Moga Law Firm. Over the years, we have helped numerous injured plaintiffs pursue the best possible results. We know that slips and falls can leave victims with serious injuries and lasting psychological trauma. With our assistance, you can hold negligent parties accountable and strive for the compensation you need and deserve. Book your consultation today to get started with an effective action plan.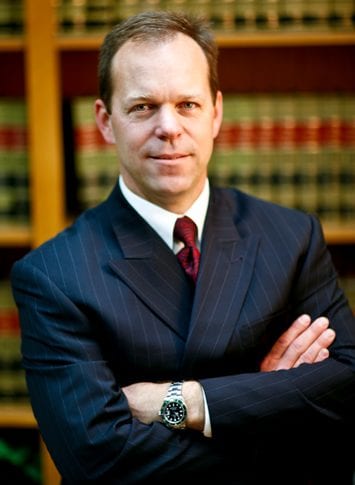 Scot Thomas Moga, a dedicated attorney in San Bernardino & Riverside Counties who represents clients in the many types of personal injury, workers' compensation and estate planning cases.