Fatal Pedestrian Accidents Are on the Rise Across California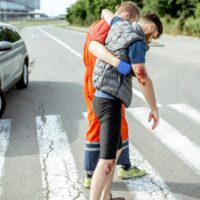 Across the State of California, pedestrian accidents are frighteningly on the rise. In fact, according to some reports, pedestrian fatalities rose by 12 percent in the first half of 2019, which is over four times the national average. Unfortunately, there is not a single identifiable factor causing these accidents, making it very difficult to lessen the number of accidents that happen every year. If you were recently hurt in a pedestrian accident, you will need the support of a qualified personal injury attorney to protect your rights and interests as a victim. With close to 30 years of dedicated legal experience, Attorney Scot T. Moga can advocate on your behalf and ensure you receive the legal support you deserve.
Attorney Scot T. Moga has successfully represented injured clients who suffered damages in pedestrian accidents. As a trusted personal injury attorney, Attorney Moga has the skills and resources needed to file a strong case against the defendant. After being injured in a pedestrian accident, consider hiring the Moga Law Firm. Complete the online contact form found here to receive a complimentary case evaluation.
Factors That Contribute to the Rise of Fatal Pedestrian Accidents in CA
Unfortunately, safety experts do not understand why fatal pedestrian accidents are on the rise. There are, however, different theories as to why these accidents happen. Some of these theories include the following.
The Size of Vehicles Today
Currently, there are larger vehicles on the road than ever before, especially in Southern California. There are more pickup trucks, SUVs, and semi-trucks sharing the roads with pedestrians. When a pedestrian is struck by a larger vehicle, the accident can cause the pedestrian more serious, and even fatal injuries. In comparing these accidents with those caused by smaller vehicles, pedestrians are twice as likely to sustain fatal injuries when struck by a larger vehicle.
Reckless Driving
Speeding and other unsafe driving behaviors have the potential to kill pedestrians and others who are on the road. Reckless driving behaviors, such as road rage tend to lead to very horrific accidents. If a vehicle strikes a person while traveling at a high rate of speed, the consequences are usually fatal. Today, safety experts have reason to believe that more drivers are engaging in reckless driving.
Driving While Distracted
Based on a report published by the National Highway Traffic Safety Administration, driving while distracted claimed over 3,000 lives across the nation in 2020. In order to mitigate the dangers of distracted driving, the State of California passed A.B. 47.
Protect Your Rights, Speak to a Skilled Personal Injury Attorney
Pedestrian accidents, including those resulting in fatal injuries, are on the rise across the State of California. Pedestrian accidents are usually catastrophic and they tend to be life-changing. If you or someone you love was recently hurt in a pedestrian accident caused by someone else's recklessness, speak to a knowledgeable attorney who can represent the case.
Attorney Scot T. Moga is highly versed in complex pedestrian accident cases. When you have been injured in a pedestrian accident, you will need the support of a compassionate yet aggressive attorney who can handle your case. The Moga Law Firm can offer the representation you deserve to obtain the compensation you need. Consider contacting Attorney Scot T. Moga today.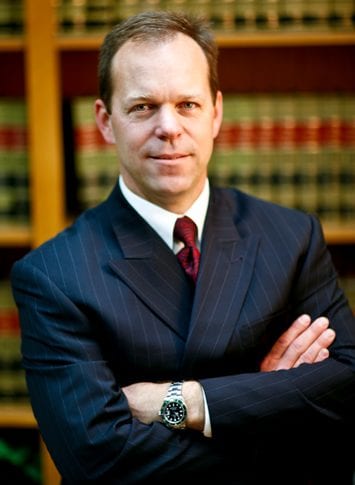 Scot Thomas Moga, a dedicated attorney in San Bernardino & Riverside Counties who represents clients in the many types of personal injury, workers' compensation and estate planning cases.