The "Fatal Four" in Construction Accidents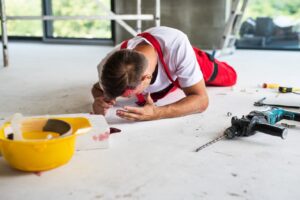 In the State of California, construction accidents are very common, and they frequently cause catastrophic injuries. Workers who are injured while on the job can typically find coverage under their company's Workers' Compensation insurance. When the injury is catastrophic, however, workers can seek other legal remedies. If the construction accident was the result of a workplace safety violation or happened as a consequence of a third party negligence, legal recourse may be available. When you or someone you love has been injured in a construction accident, obtaining the swift support of a knowledgeable attorney is crucial. With over 25 years of legal experience, Scot T. Moga can advocate on your behalf.
Construction accidents are usually serious accidents and workers' compensation benefits may often fail to provide full coverage for the injuries and intangible losses. Attorney Scot T. Moga understands this and also understands how challenging it can be to obtain maximum compensation after an accident. Attorney Moga is prepared to provide aggressive representation in order to achieve a substantial case settlement or even jury award. To ensure you obtain proficient legal representation in your construction accident case, consider contacting Attorney Scot T. Moga. Call to schedule your no-obligation case evaluation today.
OSHA's "Fatal Four" in Construction Accidents
It is impossible to avoid certain dangers when working in the construction industry. Even as the industry is known as the most dangerous job industry in the nation, there are certain dangers that have been deemed particularly dangerous by the Occupational Safety & Health Administration (OSHA). The following four hazards have been identified as the leading causes of fatalities in the construction industry.
Fall-Related Accidents
Falls are by far the most common type of accident that happens across most construction sites in the State of California. Unfortunately, they also regularly result in the death of construction workers. Falls account for an estimated 38 percent of construction accident-related deaths. Workers can be at risk of a serious fall when working on a ladder, while scaffolding, on crossbeams, roofs, or other heights.
Struck-by-Object
A person can suffer a serious injury when a tool, equipment, or other construction material has not been properly secured. When a heavy or sharp object falls, it can strike any worker standing below. The item can also shatter and send shrapnel across the site, striking any worker in the way of the projectiles. Struck-by-object accidents are responsible for over 9 percent of construction accident-related deaths.
Caught-In/ Between Accidents
These types of accidents happen when the worker is caught by or has been trapped in between machines, equipment, or under a collapsing structure. These accidents account for roughly 7 percent of all fatalities on construction sites.
Electrocutions
These accidents are common on construction sites because workers are usually exposed to wires while on the job. OSHA has specific regulations when it comes to electrical work safety. Despite the strict regulations, about 8 percent of all fatalities in the industry are the direct result of electrocutions.
Contact a Skilled Construction Accident Lawyer
Construction sites are incredibly dangerous and they are heavily regulated by OSHA. Unfortunately, catastrophic accidents continue to happen, leaving workers seriously injured or even dead. If you or a loved one was recently hurt in a construction accident, it is important that you seek the immediate support of a well-established personal injury attorney. With the right legal support, obtaining a fair settlement award is possible.
For more than 25 years, Attorney Scot T. Moga has championed on behalf of injured construction workers. Whether you have been injured as a worker or have lost a loved one who was working on a construction site, consider obtaining the proficient support of Attorney Moga. Obtain the justice you and your family deserve. Consider contacting Attorney Moga and scheduling your complimentary case evaluation today.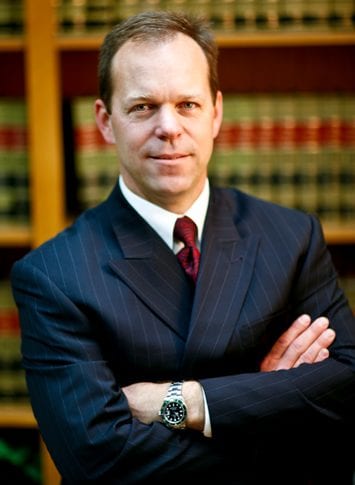 Scot Thomas Moga, a dedicated attorney in San Bernardino & Riverside Counties who represents clients in the many types of personal injury, workers' compensation and estate planning cases.