Estate Planning Amid the Novel Coronavirus
The novel Coronavirus has struck the world on an unparalleled scale. As of June, COVID-19 cases in the State of California have toppled 100,000 cases, and based on recent reports, the number of cases keep escalating. In the midst of this uncharted territory, it is critical to take a closer look at one's personal interests and plans for the future.
Even as there are certain groups of people who are at greater risk of contracting COVID-19, everyone is susceptible to infection. In light of this, it is important to consider what could happen in the event of an unexpected incapacity or death. Although not every infection will have extreme consequences, the reality is that little is known about the level of impact the disease will have on one's body until it is too late.
Through estate planning, the following may be accomplished:
Ensuring that one's wishes are honored in the event of a sudden incapacitation or death;
Avoiding unnecessary costs and emotional trauma associated with having loved ones go through court; and
Maintain affinity among loved ones.
Reasons for Considering Estate Planning During This Tumultuous Time
Estate planning leaves behind pre-planned instructions on how your personal affairs should be managed in the event that you have become unable to communicate your wishes. Planning for such events is difficult, but nonetheless essential.
Taking Care of Business When Over the Age of 18
A person who is over the age of 18 will no longer be able to have a person make health care and financial decisions on their behalf. An estate plan can establish a Durable Power of Attorney for Finance and an Advance Healthcare Directive. In the event that serious matter occurs, these documents will allow pre-determined people to make decisions on one's behalf.
When Children are Involved
When having young or dependent children, it is very important to consider making a plan for them. By establishing a Will, it is possible to name a guardian for the children. Without an established Will, the court will appoint a guardian, which may be contrary to one's wishes. Additionally, a family trust can help ensure assets are well managed for the minor children until they are of age.
Estate Planning is Important, Especially During the Pandemic
The Coronavirus pandemic is a stark reminder that ailment can occur at any given time. For many people, it is very difficult to conceptualize their own mortality or the possibility of mental incapacity. Nonetheless, creating a solid plan can reap many benefits for loved ones.
If you are considering creating an estate plan or even updating an existing estate plan, speak to a well-practiced attorney who will help you establish a plan tailored to your specific needs.
With more than 25 Years of experience, Attorney Scot T. Moga is highly regarded in the field of estate planning. Allow a skilled attorney to help protect your life's work by creating an estate plan that is made to conform your unique interests. Consider contacting the Moga Law Firm today for a free case evaluation.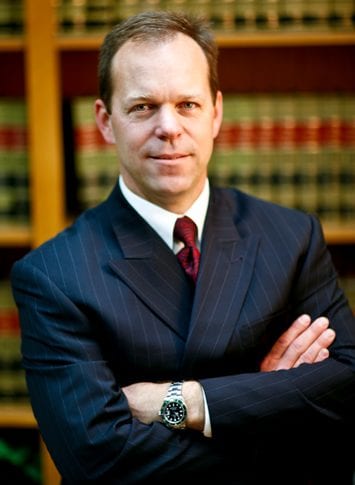 Scot Thomas Moga, a dedicated attorney in San Bernardino & Riverside Counties who represents clients in the many types of personal injury, workers' compensation and estate planning cases.