Establishing a Living Trust vs. an Advance Health Care Directive in the State of California
A living will is an informal document that serves to inform a medical professional that the person signing the document wants to perish naturally or if he or she does not wasn't to receive certain medical treatments. "Living will" is a term that can be sometimes used as a general name for different types of health-related documents, such as the case in advance  care directives.
There are many advantages to a living will. One of these is that it is a fairly simple document to prepare. In fact, there are a multitude of templates available online for use. Unfortunately, many people will fail to recognize that these templates can often be held invalid once they are needed. For instance, the lack of witness signature or notarization could raise questions with respect to the validity of the living will. Additionally, the living will is not legally binding, and the document can prove to be a complete waste of time. For this, it is oftentimes better to file an advance health care directive.
Living Wills
Living wills in California are essentially a limited form of advance health care directive. Living wills will only identify a decision about a certain life-sustaining procedure the signee wants to take in the event of a looming death from a terminal condition. It can also serve the signee in the event that he or she is permanently unconscious.
On the contrary, preparing an advance health care directive will include these medical occurrences but can also provide the preparer of far more options. This can include naming a person as a health care agent to make decisions on behalf of the signee. With the advance health care directive, a person could make a decision with regard to life-sustaining medical procedures he or she wants in the event the situation arises.
Advance Health Care Directives
Advance health care directives are now usually preferred over living wills. Not only are they preferred but they are also usually legally recognized for end-of-life decisions. Advance health care directives allow individuals to secure far more than a traditional living will would since a living will would only allow an individual to state his or her desires about what types of life-sustaining medical treatments should be taken.
Seek the Legal Support of a Specialized Attorney
If you are interested in establishing a living will or have any questions with regard to a health care directive and its benefits, consider speaking to a qualified attorney who can help you. An attorney with the right experience can also help to make sure your document is valid at the time of need.
Attorney Scot T. Moga is specialized in the field of living wills involving advance health care directives in the State of California. Attorney Moga is dedicated to ensuring that the primary choice of his clients and their choices are preserved in the event that an unforeseen medical condition occurs or the terminal illness has left the client with the inability to express a medical choice.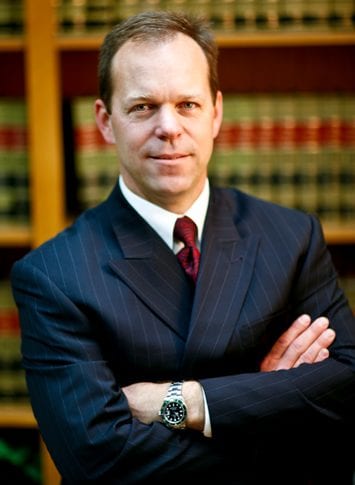 Scot Thomas Moga, a dedicated attorney in San Bernardino & Riverside Counties who represents clients in the many types of personal injury, workers' compensation and estate planning cases.