Elderly Slip and Fall Accidents in California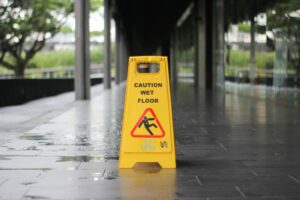 Slip and fall accidents are unfortunately very common across the State of California, leading to thousands of serious injuries each year. While any person can suffer a slip and fall, older adults are at a higher risk of suffering an accident as a result of health-related factors that include poor vision, muscle weakness, and slowed reflexes. If you or a loved one suffered a slip and fall while in another's property, talk to a proficient personal injury attorney. Southern California premises liability attorney, Scot T. Moga can help.
For more than 25 years, attorney Scot T. Moga has successfully represented clients who suffered serious injuries in slip and fall accidents caused as a result of another's negligence. As a committed and zealous advocate of injured victims, Attorney Moga has helped many clients obtain the compensation they needed in their journey to a strong recovery. If you or a family member was recently injured in a slip and fall accident, consider scheduling a free consultation with Attorney Moga today and learn more about how Attorney Moga can help you recover the compensation you deserve.
Fast Facts About Older Adult Falls
Every year, millions of older adults suffer serious falls. According to a report published online by the Centers for Disease Control and Prevention (CDC), more than one out of every four older people suffer a serious fall each year. Sadly, when an older adult experiences a fall, the accident doubles their chances of suffering another similar accident again.
The CDC further reports the following about falls among older adults in the United States:
Between 2007 and 2016, fall death rates for older adults increased by 30%.
By the year 2030, it is expected that there will be 7 deaths caused by fall accidents every hour.
Presently, one out of every five falls leads to a serious injury, like a head injury.
Every year, millions of older adults are cared for in emergency room settings for their injuries caused by fall accidents.
Currently, the most common cause of traumatic brain injuries are falls.
What You Need to Successfully Prove a Slip and Fall Accident Case
Throughout California, many falls happen as a result of dangerous conditions, such as: Lack of lighting along walkways, Slippery floors, Unstable stairwells, And more.
In a vast majority of cases, dangerous conditions arise because the property owner or manager failed to take reasonable measures to maintain the property in safe conditions. When a person suffers a slip and fall accident as a result of the property manager's negligence, the property's manager can be held responsible for the victim's injuries.
To prove a case against the defendant, the following factors must be established: The defendant leased, controlled, or owned the property where the accident occurred; The defendant was careless or negligent in maintaining the premises; The victim suffered injuries as a result of the negligence; and The negligence was a significant factor in causing the victim's harm.
Schedule a Complimentary Case Evaluation Today
Slip and fall accidents can have serious consequences. If you or someone you love was injured in a slip and fall accident while on someone else's property, contact the immediate support of an experienced attorney. Proving a slip and fall accident case can be difficult and obtaining fair compensation for the resulting injuries can be equally challenging. A skilled attorney can investigate your case and help you obtain the highest compensation possible.
For more than 25 years, Attorney Scot T. Moga has worked tirelessly to provide effective legal counsel to those who have been injured as a result of another's negligence. For Attorney Moga, there is nothing more dreadful than the injuries of an unsuspecting innocent person, especially when the victim is an older adult. After a slip and fall accident, older adults can suffer irreversible injuries, often leaving them disabled for the rest of their lives. Attorney Moga is prepared to take aggressive legal action against negligent parties who cause unnecessary injuries and harm to innocent people. To schedule a complimentary consultation with Attorney Scot T. Moga, consider calling 909-931-2444 or complete the online contact form here.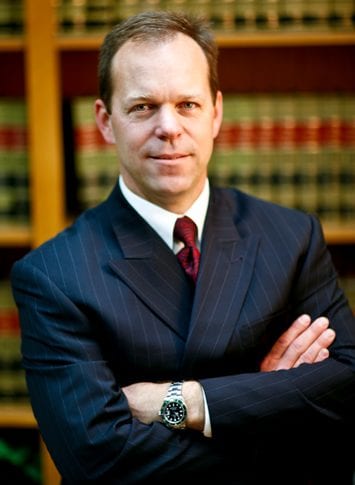 Scot Thomas Moga, a dedicated attorney in San Bernardino & Riverside Counties who represents clients in the many types of personal injury, workers' compensation and estate planning cases.