After a Dog Bite Injury, File a Personal Injury Claim
In the State of California, if you were bitten or attacked by a dog, you may have the legal right to pursue a personal injury claim. Dog bites are very serious matters and can result in physical pain along with long-lasting scarring and disfigurement. Both of these results can influence a person's physical and emotional well-being.
Quick Statistics Involving Dog Bite Injuries
An animal attack can happen in an instant. When a person suffers an injury, it is important to know that there can be legal reparations for the injury. The following are quick facts surrounding dog bite cases.
Each year, there are approximately 4.7 million canine attack victims.
Of those victims, there are over 850 thousand individuals that need medical care after the attack.
The amount of bite cases increased about 15 times quicker than the increase if canine ownership.
About 10-20 individuals lose their lives each year because of a dog bite.
A majority of those who pass away are children.
California ranks top in the nation for canine bites and canine-related casualties. This information stands to make Californian's aware that the probabilities of being bitten or attacked by a canine are incredibly high.
Common Reasons Behind Dog Attacks
A dog can attack a person for a number of reasons. Some of the reasons why a canine might become suddenly aggressive include:
The animal is in a situation where it feels uncomfortable or insecure.
If the animal has a history of being treated maliciously by previous owners, the dog can have trust issues with certain groups of people. An animal with trust issues has a higher probability of attacking for no reason.
Canines are very territorial and often have protective instincts. When a person approaches the canine's owner or environment, the animal can attack.
A canine that is being agitated or tormented by a person can attack. This is a common reason behind why canines attack small children.
Dogs that have become loose or are strays become easily frightened. When a dog is scared and feels threatened, there is a high chance that it will attack.
What to Do in the Aftermath of a Dog Bite in California
After a dog bite, it is important to find out who the animal belongs to. Once the owner has been located, a civil suit can be filed against the careless pet owner. In the event that the animal was rampant in the property of another, the property owner or manager could be held accountable for failing to ensure the safety of those in the property.
Seeking medical attention immediately after the attack is important, especially if filing for a personal injury claim. Failing to seek medical support can aggravate an injury and also result in a civil case being thrown out.
Obtaining the legal support of a qualified attorney is essential in the process of seeking monetary compensation for the injury. If you or someone you know was attacked by a canine, obtain the legal guidance of a knowledgeable personal injury attorney as soon as possible.
Attorney Scot Thomas Moga has over 25 Years of dedicated experience serving victims of negligence seek compensation for their injuries. Attorney Moga is well versed in dog bite cases in California. If you have been injured because of the negligence of a dog owner, obtain the support of a trusted attorney that will fight on your behalf.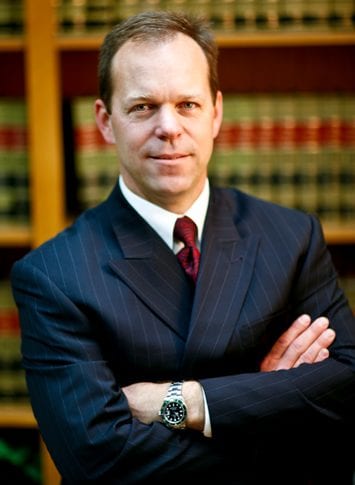 Scot Thomas Moga, a dedicated attorney in San Bernardino & Riverside Counties who represents clients in the many types of personal injury, workers' compensation and estate planning cases.