Disability Benefits: Understating Your Options Behind Obtaining Temporary Benefits
If you have been injured and you are unable to temporarily return to work, you may be able to seek obtaining temporary disability in order to obtain financial support for the inability to continue to maintain your income.
Important Forms and Other Factors
In the State of California, if you are seeking to obtain temporary disability benefits, your will need to file a Worker's Compensation Claim Form. It is important to understand that if you fail to file the claim within a year of the injury sustained, you may be unable to recover any benefits. Further, your employer must also provide you a Worker's Compensation Claim Form within one day of your injuries. By filing the form, your workers' compensation claim will be opened. California state law can also lay out other benefits you may be able to qualify for once you file the form with your employer. Other potential benefits may include, but are not limited to the following:
Up to ten thousand dollars in treatment while your claim is being administered, and
An increase in disability payments in the event that they are late
Temporary Disability Benefits
When you petition to receive temporary disability benefits, you may be able to obtain two-thirds of the pre-tax wages you have lost while you recover from a work-related injury. It is worth noting that you will not be able to receive more that the state-given maximum each week. Important elements that should be reported along with your form may include, but are not limited to the following:
All forms of income you have received from your employer in the form of wages, overtime and bonuses, and
Earnings from other jobs you received at the time of your injury
Temporary disability benefits may begin once your physician states that you can no longer continue your usual line of work. Payments could be made on a bi-weekly basis and can cease the moment you return to work.
The Importance of Seeking Legal Support
There may come a time when you disagree with the claims administrator and/or the physician's opinion regarding your benefits. An attorney can help champion for your rights and ensure that you have the opportunity to seek a second opinion. In many cases, your claim may be reevaluated by a second physician who has the proper certification.
It is also worth noting that you do not have to pay federal and state taxes on temporary disability benefits. Some companies may also offer alternate benefits to temporary disability benefits and knowing your coverage before a claim is useful.
If you are having problems regarding your claim, obtain the support of an experienced attorney. Temporary disability benefit claims can be a complex matter and many recipients can encounter setbacks that could prevent their ability to seek and claim financial support. The attorneys at The Moga Law Firm are dedicated to helping individuals with their workers' compensation claims. Seek the right support for your claim, the attorneys at the Moga Law Firm can help.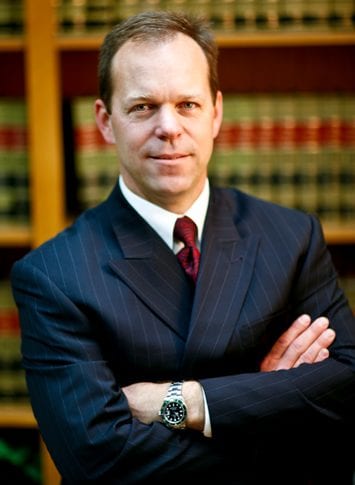 Scot Thomas Moga, a dedicated attorney in San Bernardino & Riverside Counties who represents clients in the many types of personal injury, workers' compensation and estate planning cases.