The Devastating Effects of Pedestrian Accidents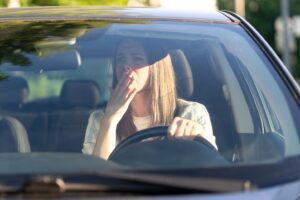 Pedestrian accidents are some of the most devastating types of traffic accidents in Southern California. These tragic accidents tend to have serious consequences, including life-changing injuries or fatal injuries. If you or someone you love was recently struck by a vehicle while out for a walk, jog, or run, it is important to know that monetary compensation may be available. The more than 25 years of legal experience, Southern California's premier pedestrian accident attorney Scot T. Moga can help.
Attorney Scot T. Moga understands that after a life-changing accident, financial stability can be incredibly helpful. Through proficient and aggressive representation, Attorney Scot T. Moga is prepared to advocate for the highest compensation available. After you were injured as a result of the negligence of another, consider seeking the support of Attorney Scot T. Moga. Schedule a complimentary consultation today by calling 909-931-2444 or complete the confidential online form here.
Causes of Pedestrian Accidents
Pedestrian accidents are a serious concern in California as the state reports some of the highest rates of pedestrian accidents in the nation. Although pedestrian accidents happen frequently, many people fail to understand that most of these accidents could be completely preventable. This is because a vast majority of pedestrian accidents happen as a result of the negligence or carelessness of another party. Most of these accidents are caused by reckless drivers who engage in the following actions: Speeding, Distracted driving, Disobeying traffic signs, Failure to yield, Unsafe passing, Driving while under the influence, or Driving while sleep-deprived.
Undoubtedly, driver error is one of the top reasons behind pedestrian accidents in the State of California. Whenever a driver is at-fault for injuring a pedestrian, the driver could be held legally responsible for the victim's damages caused by the accident. This is because drivers in the state have a legal duty to drive safely and avoid injuring themselves and those whom they share the road with. When a driver breaches his or her duty of care and this leads to the injury or death of a pedestrian, the reckless driver will be held liable for the victim's damages.
The Aftermath of a Pedestrian Accident Can Be Life-Changing
When a motor vehicle strikes a person, the person can suffer catastrophic injuries to the lower extremities, chest, torso, head, or pelvis. Some of the most common injuries a person can sustain after being struck by a moving vehicle include but are not limited to: Broken or fractured bones, Traumatic brain injuries, Internal organ injuries, Road rash and lacerations, Spinal cord injuries, and/or Fatal injuries.
Schedule a Complimentary Consultation with an Established Attorney Today
In California, every driver owes pedestrians a duty of care. Whenever a driver breaches this duty of care and causes an accident that results in a pedestrian's harm, the driver must be held legally responsible for the victim's damages. After you were injured, speak to an experienced attorney who will thoroughly investigate your case and ensure you obtain the highest compensation available.
Attorney Scot T. Moga has more than 25 years of legal experience representing clients in a variety of personal injury cases, including catastrophic pedestrian accident cases. Attorney Moga has experience representing clients who have suffered permanent injuries, such as neck and back injuries, head trauma, and more. Attorney Scot T. Moga works tirelessly to ensure every client receives the compensation he or she truly deserves. To schedule a complimentary case evaluation with Attorney Moga, consider completing the online contact form here.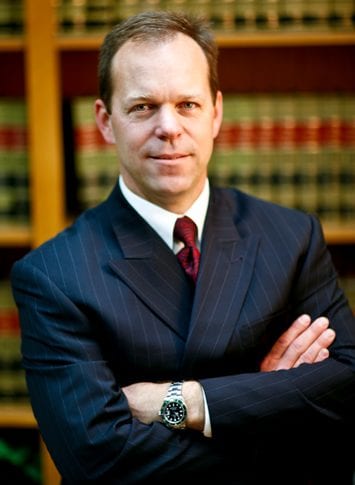 Scot Thomas Moga, a dedicated attorney in San Bernardino & Riverside Counties who represents clients in the many types of personal injury, workers' compensation and estate planning cases.