How to Determine if You Have Grounds for an Auto Accident Claim
Auto accidents are never an easy experience and it can be extremely difficult to cope with the physical and emotional impact of a catastrophic accident. Unfortunately, many auto accidents also cause injuries that require extensive medical care, which result in steep bills. To make matters worse, when a person suffers a serious injury, the injury can temporarily incapacitate him or her, leading to a loss of income.
A car accident can result in a wide-range of consequences. If your accident was caused as a result of another's negligence, you have the legal right to pursue legal action against the at-fault driver.
A Breach in Duty of Care
In order to file a personal injury claim for an auto accident, it is important to not only prove that the responsible motorist owed you a duty of care, but that the duty of care was breached. In California, every driver has a legal responsibility to drive safely and avoid any dangerous behaviors that could place others in danger.
A breach in duty of care is usually represented when the driver is careless or negligent when driving, which typically occurs when an unlawful action is committed. This can include the following: Making illegal turns; Driving while distracted; Driving while using a cellphone; Failure to maintain the vehicle; Driving too fast for weather conditions; Driving while under the influence; and Engaging in other unlawful behaviors.
Compensation Available After an Accident
When the car accident was caused as a result of a negligent driver, you have the legal right to seek compensation for the damages you have incurred as a consequence of the accident. Depending on the facts of your case, you may have the opportunity to recover compensation for the following: The cost of your medical expenses; The amount of income you have lost as a result of your injuries; Whether the injuries will require future medical treatment, such as surgeries; Whether you will need to make home modifications to accommodate your injury; Whether your injury will affect your ability to return to work or permanently disable you; Whether the injury has resulted in disfigurement, scarring, loss of limb, or loss of bodily function.
After an Auto Accident, Obtain the Legal Support of a Knowledgeable Auto Accident Attorney
In an instant, auto accidents can cause tremendous turmoil in a person's life. If your auto accident was caused as a result of another's carelessness, you have the legal right to pursue compensation. Discuss your case with a knowledgeable auto accident attorney who will advocate on your behalf and defend your right to a maximum compensation.
For more than 25 Years, Attorney Scot T. Moga has championed on behalf of injured auto accident victims. Attorney Moga understands the difficulties and challenges often faced by auto accident victims. He understands the value of a full compensation and as a result, he works tirelessly to ensure his clients have the best opportunity at recovering the compensation they truly deserve. After an auto accident injury, consider contacting the legal support of Attorney Scot T. Moga. Contact the Moga Law Firm today by calling 909-931-2444.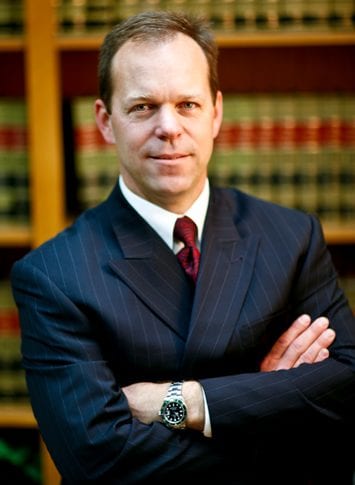 Scot Thomas Moga, a dedicated attorney in San Bernardino & Riverside Counties who represents clients in the many types of personal injury, workers' compensation and estate planning cases.