Design Defects are a Leading Cause of Traffic Accidents
While motor vehicles today are designed and manufactured using federal safety standards, mechanical defects and errors still occur, and these cause thousands of accidents each year. Based on California's doctrine of product liability, individuals can hold manufacturing companies, vehicle designers, retailers, or other stakeholders in the chain of commerce accountable when their defective product has resulted in injuries. If you or someone you love was injured in an auto accident caused by an auto defect, it is important to obtain the support of an experienced auto accident attorney. With more than 25 years of dedicated legal experience, Southern California's Moga Law Firm can help.
The Moga Law Firm handles a variety of auto accident cases, including those caused by auto defects. The accomplished law firm understands the seriousness of a motor vehicle defect, and they are prepared to hold all responsible parties accountable for the injuries caused. If you were injured in an accident believed to have been caused by a defect, consider obtaining the support of the Moga Law Firm. You can schedule a free initial consultation by calling 909-931-2444 today.
Common Types of Vehicle Defects
When an auto accident has been caused as a result of a defect, a claim can be made when the design of the vehicle or vehicle part was inherently dangerous when used as it was intended. A claim can also be filed when the vehicle part or vehicle as a whole was manufactured incorrectly, which has caused the vehicle to be unreasonably dangerous when in use. A final way a claim can be brought forth through a product liability claim is when there is a lack of instruction or warnings about the unobvious dangers of the vehicle or vehicle part. There are multiple theories under which these claims can be processed, including a breach of an implied warranty, negligence, or strict liability.
While there is a wide range of vehicle defects that could lead to an accident, the following are some of the most common.
Defective Airbags – Airbags are recalled when they place drivers or vehicle passengers at serious risk of injury. The National Highway Traffic Safety Administration reports that more than 2 million vehicles have been recalled from manufacturers throughout the world. Safety issues in airbags usually concern airbags that deploy at the wrong time or those that explode when deployed.
Defective Ignition Switches – Based on consumer reports, motor vehicles must also be recalled as a result of defective ignition switches. When the keyring is heavy or the vehicle is jarred, this may result in the ignition going out of place, which may lead to the vehicle losing power. When a vehicle has lost power, other important components of the automobile, such as power steering and the brakes may not function properly. Furthermore, the airbags may also not work accordingly. Faulty ignition switches have been linked to collision cases resulting in permanent disability or even death.
Defective Tires – A tire can be manufactured with a flaw, and when the flaw occurs in a large batch of the product, the entire lot of product will need to be recalled. Whether the defective tire was a single error or it involves an entire lot of tires, the manufacturing company or product designer can be held accountable for the injuries caused.
Schedule a Free Consultation with a Prominent Auto Accident Attorney Today
Automobile defects can cause serious injuries, and they can sometimes result in permanent disability or even death. If you or a loved one was recently involved in a car accident, it is important to ensure the case is thoroughly evaluated in order to hold all potentially liable parties accountable for the injuries caused in the accident. A well-versed auto accident attorney will conduct a comprehensive investigation and ensure a strong case is built against the responsible parties.
With nearly three decades of dedicated legal experience, the Moga Law Firm has advocated on behalf of those injured in serious traffic accidents, including those caused by defective auto parts. After an auto accident, the support of a prominent law firm can help you secure maximum compensation. Consider scheduling a free, no-obligation consultation with the Moga Law Firm today.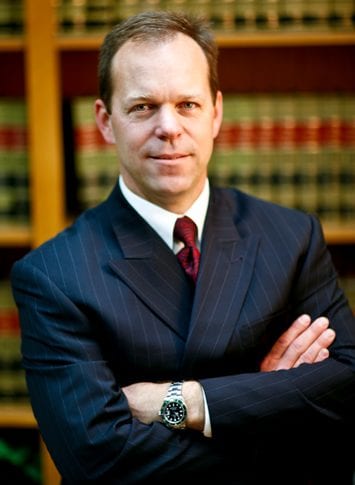 Scot Thomas Moga, a dedicated attorney in San Bernardino & Riverside Counties who represents clients in the many types of personal injury, workers' compensation and estate planning cases.