Dangers Associated With Teen Driving in California
The thrill and excitement of a teenager getting his or her first driver's license can quickly fade when a traffic accident happens. Accidents are not uncommon, but most drivers are aware of the risks associated with driving. Unfortunately, many teens lack this awareness or ignore the risks and place their lives and the lives of others they share the road in harm's way. If you or a loved one was recently hurt in a traffic accident caused by a reckless new driver, take immediate action in obtaining the representation of an experienced personal injury attorney.
For more than two decades, Attorney Scot T. Moga has championed on behalf of those injured in car accidents. Attorney Moga is highly versed in handling traffic accidents involving young and new drivers. He is also knowledgeable of the laws applicable to these types of accidents. After you have been hurt in an auto accident caused by a teen driver, obtain the support of an attorney who has a proven track record of achieving successful claims. Consider hiring the Moga Law Firm to represent your case. Schedule your no-cost case evaluation by completing the confidential contact form here.
Typical Causes of Driving Accident Accidents Among Teen Drivers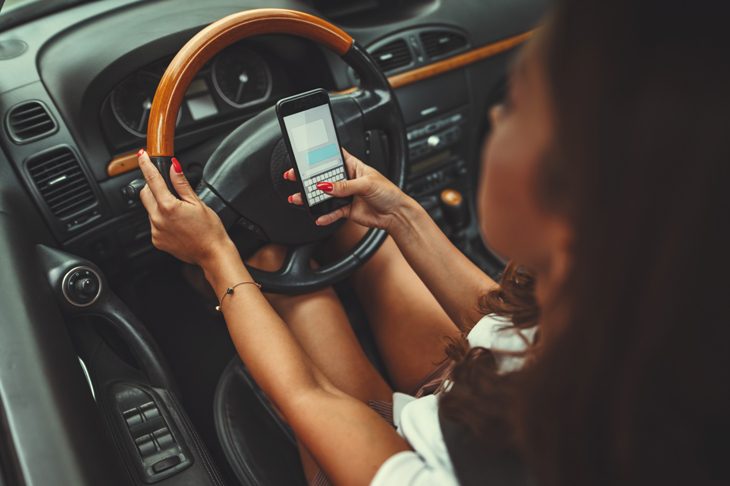 When it comes to teen driving, many different factors can lead to an accident. For one, young drivers are more likely to be involved in an auto accident as a result of their inexperience. Additionally, teen drivers are more likely to minimize the risks associated with dangerous driving than drivers with more experience. Lastly, most teenage drivers will make errors in their decision-making, which can lead to an accident.
The following are common causes of traffic accidents among teen drivers:
Reckless Driving
Reckless driving is the culmination of decisions taken by teen drivers. One of these decisions is speeding, which is a serious traffic violation in the State of California that may result in monetary fines, license suspension, and points on a driving record. When a teenage driver speeds, the likelihood of getting into a car accident becomes greater as a result of the young driver's inexperience.
Driving While Under the Influence
For every driver, driving while under the influence of alcohol or drugs is extremely dangerous, but this is especially true for teen drivers. The State of California has a "Zero Tolerance" law for underage intoxicated drivers.
Driving While Distracted
Today, it is difficult to find a teen who does not rely heavily on his or her cell phone. Unfortunately, many teens are also using their cell phones while driving, including sending text messages, making video calls, recording, or taking pictures. Driving while distracted is dangerous and it typically leads to many unnecessary accidents.
Recovering Monetary Damages After an Accident
Parents and legal guardians of teen drivers must sign a consent form in order for their children to drive. In doing so, these adults assume legal liability for the accidents caused by their teenage drivers. The parental liability is generally released once the driver reaches the age of 18.
A parent who allows their teen to use their vehicle can also face liability based on the principle of vicarious liability. Under this doctrine, the parent may face liability for an accident for negligence, particularly when the teenager had a history of drug and/or alcohol problems.
When a teen driver causes an accident that leads to serious injuries, the injured victim has every legal right to pursue a claim for monetary damages. To achieve a successful claim, the injured party must prove that through negligence or intentional wrongdoing, the teen caused the accident that resulted in the injuries. Common examples of negligence include, but are not limited to:
Reckless driving,
Texting while driving, and
Driving while under the influence
Hire an Experienced Auto Accident Attorney Today
When you or a loved one was injured in an auto accident that was caused by the wrongful actions of a teenage driver, it is important to obtain the support of a skilled personal injury attorney. An attorney with the right skills and experience will review the facts of the case, secure important documentation and evidence, and ensure the liable party is held responsible.
Attorney Scot T. Moga has many years of experience handling traffic accident cases, including accidents that are caused by teen driving. The Moga Law Firm is proud to represent clients throughout the Inland Empire and surrounding communities. Attorney Moga believes that no person should carry the burdens resulting from a car accident caused by a teen driver. For this reason, the Moga Law Firm will work tirelessly to ensure its clients receive the highest compensation available. Consider obtaining a no-cost consultation with the law firm today by completing the online contact form here.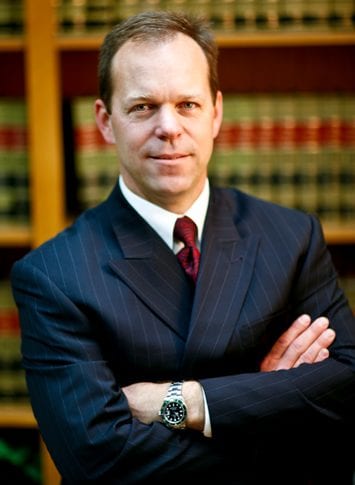 Scot Thomas Moga, a dedicated attorney in San Bernardino & Riverside Counties who represents clients in the many types of personal injury, workers' compensation and estate planning cases.