Creating a Living Trust in California
A living trust is an arrangement under which one person, referred to as a trustee, legally holds the title to a property for another, referred to as a beneficiary. A living trust can be a valuable tool when planning an estate. When considering a living trust, however, it is important to understand the different types of living trusts and the benefits of establishing one. If you are considering creating a living trust, consider obtaining the support of a qualified attorney to ensure your loved ones are protected from probate. The Inland Empire's top living trust law firm, the Moga Law Firm, can help.
With more than 25 years of dedicated experience, the Moga Law Firm has helped clients navigate the complicated legal process involved in creating a living trust. Whether you are contemplating creating a living trust or will, consider allowing the Moga Law Firm to help you. The firm will ensure you set up a solid plan from which you and your loved ones will benefit from. Make an appointment with the firm today – call 909-931-2444 or complete the confidential contact form here.
What is a Living Trust?
Living trusts are legal documents that allow a person to grant ownership of his or her assets to another, known as a beneficiary. Trustees are responsible for managing the assets on behalf of the property owner and the beneficiaries. Trustees are also responsible for ensuring that the assets are allocated in accordance with the trust's directives. Property owners can name themselves as a trustee or they can name another person to manage their property.
In California, there are two forms of living trusts:
Irrevocable Living Trusts – Irrevocable living trusts are permanent and the assets placed in them cannot be removed without the consent of those named in the trust. With an irrevocable living trust, the owner relinquishes control of his or her assets placed in the trust.
Revocable Living Trusts – Revocable living trusts are more flexible and they allow for modifications, such as the removal of beneficiaries or removal of assets. With revocable living trusts, the property owner can retain control of their assets
The Benefits of a Living Trust
There are several reasons why creating a living trust can be beneficial. Perhaps the main reason to get living trust is that it allows heirs to avoid having to go through probate. Probate court is often a time-consuming process and it can often be costly. By establishing a living trust, families can avoid this irritating endeavor.
Residents of California also have a good reason to create a living trust as the Uniform Probate Code is not used in the state. This code sets out to simplify the probate process but in California, having a living trust is the only method to make things easier for heirs.
When leaving property to a minor, having a living trust can also be useful. When designating another person as a trustee for the minor, this person can hold the property for the minor until he or she reaches the age of 18 or 21.
Schedule a Complimentary Consultation Today
Creating a living trust is not particularly challenging but it does require in-depth planning. Without the support of an experienced attorney, your loved ones face a costly and challenging, legal process. Work with a well-versed estate planning attorney who can help you through the process.
The Moga Law Firm offers unparalleled expertise in the establishment of living trusts, at affordable rates. With more than 25 years of dedicated legal experience, the Moga Law Firm works with you today to encourage you to plan for the future. Schedule a complimentary consultation with the firm today – call 909-931-2444 or complete the confidential contact form here.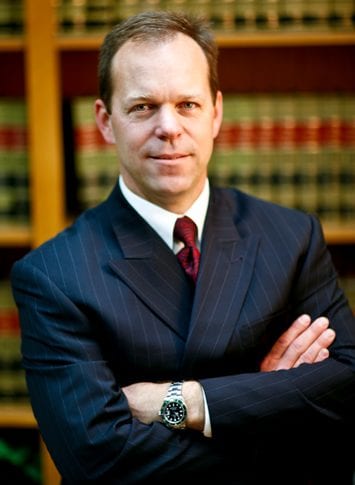 Scot Thomas Moga, a dedicated attorney in San Bernardino & Riverside Counties who represents clients in the many types of personal injury, workers' compensation and estate planning cases.