Construction Workplace Safety
Last October a construction worker using a jackhammer was hospitalized in Phelan after falling 100 feet down a cliff. The Occupational Safety and Health Administration (OSHA) reports that falls are the most common construction site accident. Construction's Fatal Four were responsible for more than half construction worker fatalities in 2012. The Fatal Four are:
Falls (36%)
Being struck by an object (10%)
Electrocution (9%)
Being caught between two objects (2%)
More construction means more accidents
Current predictions forecast an increase in construction jobs in San Bernardino County, with over 69,000 construction jobs expected to be created in the Inland Empire by 2020. This marks an upturn for the area and is good news for out of work or under employed construction workers.
Unfortunately, the increase in construction also means an inevitable increase in construction worker accidents.
Construction workers have the right to a safe workplace
Construction workers are urged to learn their OSHA rights which include:
Right to a safe and healthy workplace
Right to know which chemicals are used at your workplace
Right to know the safety record of your workplace
Right to report on unsafe conditions without fear of punishment
Right to adequate safety training – in a language you can understand
Right to file a confidential complaint with OSHA
Right to have your workplace inspected by OSHA
These safeguards are meant to lower the number of accidents and unnecessary risks you face on the job. Unfortunately, safeguards cannot completely prevent all accidents, particularly on a construction site with all its risk factors. When accidents do happen, it is crucial that you have experienced representation that will help you receive the compensation you deserve. This can include workers' compensation and damages from other parties that may hold some responsibility for your accident. The attorneys at Moga Law firm have extensive experience with both construction accidents and workers' compensation. Contact us today for a free evaluation and learn what we can do to get you the compensation to which you are entitled.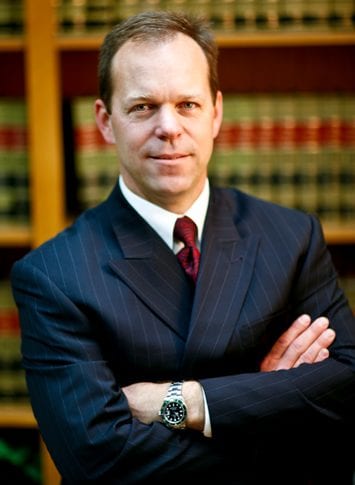 Scot Thomas Moga, a dedicated attorney in San Bernardino & Riverside Counties who represents clients in the many types of personal injury, workers' compensation and estate planning cases.