Construction Workers Airlifted to Safety After Building Collapses in Glendale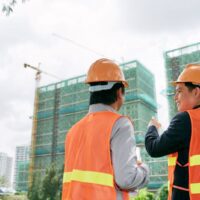 Buildings seem to be collapsing at a worrying pace in the United States. The condo collapse in Miami gained widespread attention in 2021, but the truth is that buildings fall apart all the time across the United States. Just a few weeks ago, a parking structure collapsed in the middle of Manhattan, leaving at least one dead. California certainly is not free from this problem – and our valued construction workers often pay the price. A recent collapse in Glendale throws doubt not only on workplace safety but also the general integrity of the entire construction industry.
Six Workers Narrowly Escape Collapsing Building in Glendale
On May 3, 2023, it was reported that six workers had "narrowly escaped" a collapsing building in Glendale. The workers were operating cherry pickers when metal rafters seemed to break apart. This left one worker stuck 30 feet above the ground in a very precarious situation. A representative of the Glendale Fire Department explained:
"Three patients were entrapped in the cherry pickers, the other three were ground level. So they were trapped under the rubble, and the three others were trapped inside the cages of the cherry picker."
These workers were apparently using a crane to install metal roof trusses on the building at the time of the accident. A total of five workers were hospitalized, but none were seriously injured. One worker says that he is "amazed he survived" after escaping from a collapsing elevator.
Firefighters were unable to reach the injured workers from the ground, so they had to call in a helicopter to hoist them to safety. No one has revealed the actual cause of the collapse – but we do know that the workers were building a movie studio. Hopefully, new information will be released in the future, allowing us to take steps to avoid this type of situation going forward.
How Much Compensation Can You Get After a Construction Collapse?
Your compensation depends entirely on your unique situation. Those who suffer serious injuries are eligible for more compensation because their damages are so much greater. For those who suffer minor injuries, compensation may be somewhat minimal. Whatever the case may be, there is no sense in paying for your damages out of your own pocket – including any wages you might have missed due to your injuries.
If you have lost a loved one in a construction collapse, you may be eligible to file a workers' comp claim on their behalf. This type of claim can provide you with compensation not only for missed future wages and unpaid medical expenses but also for funeral costs.
Where Can I Find a Qualified Workers' Comp Lawyer in California?
If you have suffered injuries due to a collapsing building in California, your best bet is to reach out to a qualified workers' comp attorney at your earliest convenience. Choose the Moga Law Firm, and you can immediately start pursuing the compensation you need and deserve. Under California law, all workers should have access to this form of compensation – even undocumented migrants. Book your consultation today to start the process.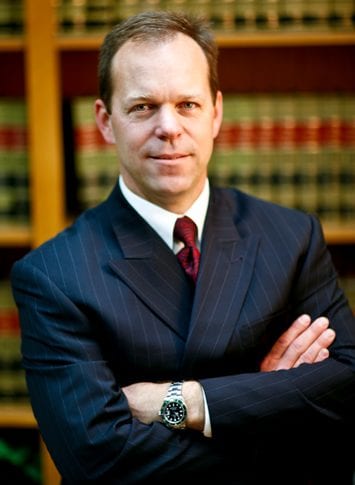 Scot Thomas Moga, a dedicated attorney in San Bernardino & Riverside Counties who represents clients in the many types of personal injury, workers' compensation and estate planning cases.