Get the Compensation You Deserve Following an Auto Accident
Immediately after being involved in an auto accident, your mind can be filled with concerns involving the severity of your injuries and the extent of property damage your vehicle sustained. Any concerns related to the accident, however, can continue to expand long after the accident occurred.
When you are involved in an auto accident, medical care professionals and automobile mechanics do not care who was at-fault for the accident. They will only be concerned with how you will pay them for their services. If you were the victim of an auto accident caused by another's negligence, it is important that you fight for your right to receive the compensation you are owed. While obtaining compensation can help you to a full recovery, the claim's process is not easy. Here, we will discuss a few of the most complicated obstacles you may face when filing a personal injury claim after a car accident.
Dealing with Insurance Companies
A majority of insurance companies will do little to help you obtain restitution following an accident. In fact, insurance companies are notoriously known to be deceptive. Some companies will attempt to delay the settlement so that victim's are forced to accept lowballed offers. In a majority of cases, making a profit is the main goal for insurance companies.
Identifying Liable Parties
In some auto accidents, the drivers involved in the collision will exchange information such as contact information, license plate numbers, and insurance information. For the most part, this is all of the information regularly needed to complete a claim. It is important to know, however, that there are many auto accidents that can occur as a result of multiple parties. This can be beneficial to your case as it can help you recover compensation from additional liable parties. It can also be beneficial if you were partly responsible for the accident, which is possible under California's comparative fault law. Still, proving fault from multiple parties can be a complex and challenging task that may require extensive legal knowledge.
Common Causes Behind Auto Accidents
The State of California is riddled with very busy highways and roads. With many drivers on the road, it can be easy to find yourself next to a negligent driver. The following are common causes behind driver-caused auto accidents:
Driving while under the influence of a substance
Driving while distracted
Driving at excessive speeds
Road rage
Driving recklessly for the road conditions
Tailgating
Consult a Skilled Personal Injury Attorney
When you have been injured in an auto accident, the medical costs that may arise can severely impact your finances. Moreover, a majority of injured victims are unable to return to work and earn a living. If you have been injured in an auto accident, speak to a qualified attorney who can answer your questions and help you recover the compensation you need to a better recovery. Act quickly, under current California law, you have two years from the time of the accident to file a claim.
Attorney Scot T. Moga has many years of dedicated experience helping victims of auto accidents recover the restitution they are owed. The Moga Law Firm is prepared to handle the most complex auto accident cases; consider contacting the firm today for a free case evaluation.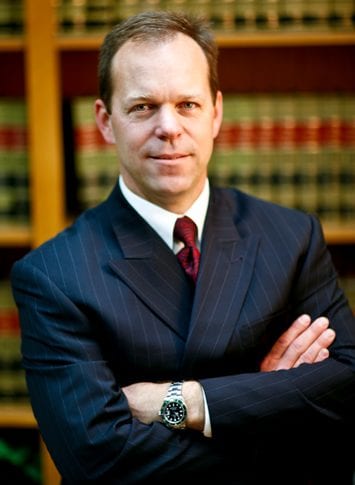 Scot Thomas Moga, a dedicated attorney in San Bernardino & Riverside Counties who represents clients in the many types of personal injury, workers' compensation and estate planning cases.