What are the Most Common Workplace Injuries?
One of the first steps to making a worker's compensation claim is recognizing that you have cause for one. There are many different types of work-related injuries, and many clients may not feel like their issue is serious enough to warrant workers' compensation. However, any condition that could prevent you from working or diminishes your productivity while working may be a strong candidate for compensation.
We compiled a list of the top three most common workplace injuries, which you can find below. If you have questions about a specific incident you have experienced, contact our worker's compensation lawyers, and we will provide expert advice on your situation.
Repetitive Strain Injury
Although it is easy to think of workplace injuries as all resulting from clearly dangerous situations, one of the most common type of injury for US workers is actually caused by doing the same task over and over again. According to the U.S. Department of Labor, Occupational Safety and Health Administration (OSHA), repetitive strain injury (RIS) costs approximately $20 billion per year in worker's compensation claims.
Repetitive strain injuries include conditions such as carpal tunnel syndrome, and can be avoided by taking breaks or varying the ways you move your hand or wrist. If your work does not provide feasible ways of avoiding repetitive strain, you may be entitled to a workers' compensation claim.
Falling
The severity of falling can be easy to overlook because it seems commonplace and easy to recover from. However, falling represents a significant portion of workplace injuries, especially within particular industries. In manufacturing, for example, falling accounts for 19% of all injury cases when time was taken off from work, according to the US Bureau of Labor Statistics.
If you fall at work, it may be helpful to consult with a workers' compensation lawyer about your case, even if you are unsure whether you have a claim. Many different factors can affect fault, and it may not be immediately clear if your employer could have prevented the incident. Working with an attorney immediately after the incident can help you determine how much compensation you may be entitled to as well as the best course of action toward handling the total cost of damages.
Cuts and Lacerations
Another commonly underrated injury comes from cuts and lacerations. Especially in the workplace, ignoring a cut may be dangerous, since these can become infected if left untreated. Employers should have accessible first aid kids for incidents like these.
Lacerations remain a key cause of workplace injuries in California. If you experienced such an incident at work, you may be entitled to workers' compensation and coverage for medical expenses.
Moga Law Firm has over 25 Years of experience helping workers file compensation claims and ensuring peace of mind when an injury prevents them from working. We work directly with you to understand your needs, your case, and ensure that you remain financially secure if something unfortunate happens at work. Contact us today to talk about your workers' compensation case and how we can help you.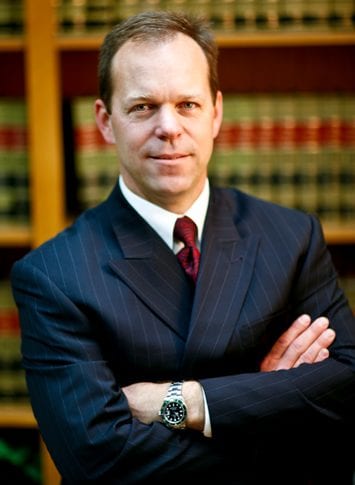 Scot Thomas Moga, a dedicated attorney in San Bernardino & Riverside Counties who represents clients in the many types of personal injury, workers' compensation and estate planning cases.