Common Injuries Sustained by Children Involved in an Auto Accident
It is a parent's worst nightmare when their child suffers injuries in the aftermath of an auto accident. Whether the injured victim is an infant, a toddler, or teenager, the effects of the injury can last a lifetime for the young person. In this article, we will help you explore the potential injuries your child may have suffered as a result of the careless auto accident. When a negligent driver causes the auto accident, seek the expertise of a personal injury attorney who can help you obtain the adequate financial compensation, which can help your child through his or her recovery process.
Common Grievances Suffered By Minors in an Automobile Collision
The primary undertaking following an auto accident when a child is involved is to seek immediate medical attention. This is particularly true if the minor is an infant or is otherwise unable to communicate any possible pains or discomforts. Obtaining prompt medical care can help to improve the outcome of the injuries and can also help to establish a solid personal injury claim against the careless driver. Blood tests, x-rays, and/or photographs of the injuries can help to demonstrate the full extent of the minor's grievances, which may include, but are not limited to:
Head Traumas or Neck Injuries – According to 2010 study reported by the Department of Transportation, head injuries are the most common trauma sustained by minors involved in auto collisions. Potential traumatic brain injuries could involve a concussion, contusion, whiplash, or skull base fracture. A severe head injury could cause developmental problems for the child, which could be temporary or last a lifetime. Some issues faced could include behavioral problems and even cognitive difficulties.
Car Seat Injuries – When a child is riding without the proper restraints, this can cause devastating injuries for the child. It is worth noting, however, that injuries can nonetheless happen even if a child is adequately using a car seat. When an injury happens because of a defective car seat, the parents of the child have the legal right to pursue a lawsuit against the manufacturer or designer of the car seat.
Airbag Grievances – A child who sits in the front seat of a car has a greater risk for severe injuries when involved in an auto accident. This is because airbags have the potential to cause broken noses, suffocation, or neck injuries to a person who is of a certain height or weight.
Permanent Disabilities – Many children have the potential to undergo lifelong injuries as a result of a car accident. For instance, when an infant is involved in the accident, the infant's body can receive a powerful jolt that can cause extreme bodily harm.
Obtain the Legal Expertise of a Knowledgeable Attorney
Infants who undergo any form of injury following a car accident can easily experience life-changing consequences. It is thereby important to seek the legal expertise of a personal injury attorney who has experience in handling auto accident claims. A skilled attorney can investigate the case and help you and your family obtain the compensation that could help the infant recuperate from his or her injuries.
The attorneys at Moga Law Firm are skilled in handling auto accident claims in the State of California. They are dedicated to helping injured victims obtain the compensation they deserve following a negligent car crash. Auto accident claims in California are time sensitive; seek legal expertise as soon as possible.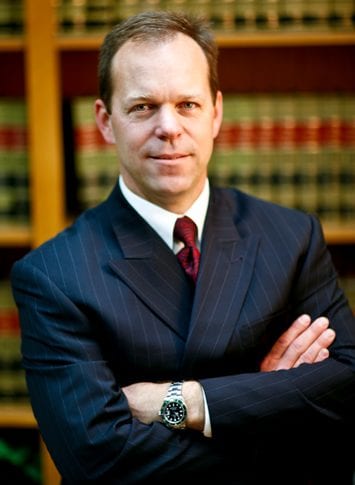 Scot Thomas Moga, a dedicated attorney in San Bernardino & Riverside Counties who represents clients in the many types of personal injury, workers' compensation and estate planning cases.