Common Causes of Commercial Truck Accidents in California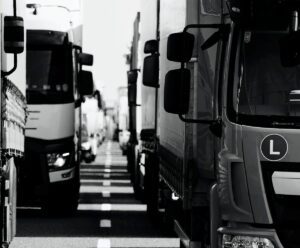 The State of California has some of the most beautiful, scenic roads and highways in the nation. Unfortunately, many of these roads are usually heavily congested, as the state has some of the highest volumes of traffic in the nation. One of the most common vehicles found in California is the semi-truck, also known as a big rig, or large commercial truck. Driving alongside these vehicles is relatively common, but the heavy amounts of traffic increase the chances of a dangerous traffic accident with a semi. Making matters worse, commercial trucks are far bigger and heavier than the average passenger vehicle; therefore, whenever a collision happens, the probability of serious injuries among those in the smaller passenger vehicle tends to be higher. If you were recently hurt in an accident involving a large commercial truck, discuss your case with a personal injury attorney. Southern California's auto accident law firm, the Moga Law Firm, can advocate on your behalf.
With more than 25 years of exceptional legal experience, Attorney Scot T. Moga has championed on behalf of those who have been injured as a consequence of another's negligence. After a large truck accident, Attorney Moga will provide you with the legal representation you deserve. Consider obtaining a free case evaluation with the Moga Law Firm today to discuss your case.
Liability after a Large Commercial Truck Accident in California
Whenever there is a traffic accident involving a large commercial truck, determining fault can be challenging. In most cases, the truck driver likely played a role in causing the accident, but it is important to know that there are many other factors that may have contributed to the accident, and these should be considered when filing a claim. In fact, commercial truck companies have significant responsibility when hiring their drivers. They have to ensure that they hire experienced truck drivers who have proper training and a clean driving record. In addition, the trucking company can be held responsible when it has failed to ensure the vehicle was operating safely, including failing to ensure the vehicle was inspected and regularly maintained.
Other parties who could face liability after a large commercial truck accident include, but are not limited to: Maintenance companies, Truck manufacturer or seller, Vehicle part manufacturer, and Cargo loaders.
Frequent Causes of Commercial Truck Accidents
There are a number of parties that can be held responsible in the event of a semi-truck accident. With that said, there are a plethora of factors that can lead to an accident. The following are some of the most common causes of commercial truck accidents: The trucker's lack of training, Speeding on behalf of the truck driver, Impaired or sleep-deprived commercial truck driver, and Distracted truck driver
Injured in a Truck Accident? Obtain the Representation You Deserve
An accident involving a large commercial truck may not only be frightening, but it may also be extremely dangerous and catastrophic. If you or a loved one was recently hurt in an accident involving a large commercial truck, speak to a qualified commercial truck accident attorney who can thoroughly investigate the case, determine the true value of your losses, and help you secure maximum monetary compensation.
The Moga Law Firm specialized in negligent personal injury cases, including cases involving large truck accidents. With many years of experience in the field of truck accident cases, the Moga Law firm understands what is needed to build a strong case against all potentially responsible parties. After an accident, consider obtaining the qualified support of a skilled truck accident attorney – hire the Moga Law firm for proficient legal representation. Schedule your free case evaluation today by completing the contact form here.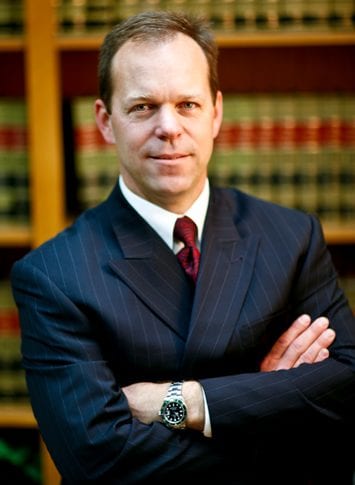 Scot Thomas Moga, a dedicated attorney in San Bernardino & Riverside Counties who represents clients in the many types of personal injury, workers' compensation and estate planning cases.