Can You File a Workers' Comp Claim for Storm Injuries in California?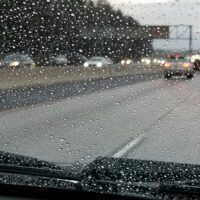 In March of 2023, California faced a number of deadly storms and floods. The weather was intense enough to cause serious damage, sending bridges toppling over and splitting roads wide open. Thousands of power outages were reported. Among those caught in the storm were millions of California workers who showed up for work and tried their best to earn a living. Unfortunately, many of these workers were injured during the storm – and you might have been one of them. But can you file for injuries caused by storms and other natural disasters? Does this really "count" as a workplace injury? Let's find out:
Oakland Worker Loses Life in Deadly Roof Collapse
 On March 10, 2023, it was reported that an employee of Peet's Coffee had lost their life in Oakland after a roof collapsed. Another worker was injured in the accident but escaped with their life. The deceased victim had been working with the company for 17 years. Fire crews rushed to the scene to find the building completely ruined. The official cause of the accident has yet to be revealed, but investigators say that they are certainly taking into account the possibility that it was storm-related. This amount of precipitation is rare in Oakland, and roofs may not have been designed to handle it.
Does Workers' Compensation Cover Weather-Related Injuries?
 Workers comp covers virtually all injuries that occur at the workplace – including injuries caused by weather. It does not matter whether it was a so-called "act of god" or a "freak accident" – you are still covered under workers' comp for these types of injuries. If your claim is denied for this reason, you have every right to appeal the decision and fight for your compensation in court.
What if My Family Member Lost Their Life During the Storm?
If your family member lost their life while working in storms, you can file a wrongful death workers' comp claim. This can provide you with compensation for a range of damages, including the loss of future wages. This type of compensation can help you continue to pay the bills for many years – especially if your deceased family member was the primary wage earner. Your claim can also result in compensation for unpaid medical expenses your spouse might have incurred on their deathbed. Finally, you can receive compensation for funeral expenses. Note that workers' comp does not cover emotional distress and other non-economic damages.
Where Can I Find a Workers' Comp Attorney in California?
If you have been searching for a qualified, experienced workers' comp attorney in California, look no further than the Moga Law Firm. Over the years, we have been serving numerous injured workers and their families across the Inland Empire. We know that the recent storms caused mayhem for workers across the Golden State – and we are here to ensure you get your hands on the compensation you deserve. Book your consultation today to fight for your rights as an American worker.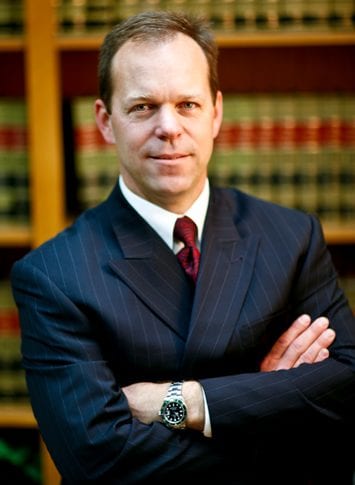 Scot Thomas Moga, a dedicated attorney in San Bernardino & Riverside Counties who represents clients in the many types of personal injury, workers' compensation and estate planning cases.