Can Undocumented Workers Receive Workers' Compensation Benefits?
In California, illegal aliens, including all undocumented workers, are entitled to receive workers' compensation benefits by law. This is especially important because illegal immigrants are much more likely to sustain a job-related injury because they often work in risky and strenuous fields, such as construction, landscaping and farming. Rancho Cucamonga workers' compensation attorneys often cite language barriers, unfair work treatment and lack of safety equipment as contributing factors to the increased injury rate in undocumented workers.
Illegal aliens are at a serious disadvantage in workers' compensation issues because they are often unaware of their rights. They may be afraid of filing a claim or hiring an Inland Empire workplace injury lawyer for fear of imprisonment or deportation. However, according to state statutes which were upheld in the case of Farmer Brothers Coffee v. Ruiz, 133 Cal. App. 533 (Cal. App. Ct. 2005), illegal workers can receive workers' compensation benefits without fear of arrest. However, Foodmaker v. Workers' Compensation Appeals Board, 78 Cal. Rptr. 2d 767 (Cal. App. Ct. 1999) established that illegal workers could be denied vocational rehabilitation after a work-related injury.
United States federal statutes, namely The Immigration Reform and Control Act (IRCA) of 1986, discourage employing undocumented workers and criminalize the use of fraudulent documents by illegals, though it does not penalize illegal aliens for engaging in employment. Federal immigration laws do not supersede state workers' compensation laws, which is how Rafael Ruiz was able to obtain workers' compensation benefits despite his illegal status in Farmer Brothers Coffee v. Ruiz.
The Moga Law Firm helps all injured workers obtain the benefits they deserve. Injured employees are entitled to fully paid medical care and wage replacement benefits.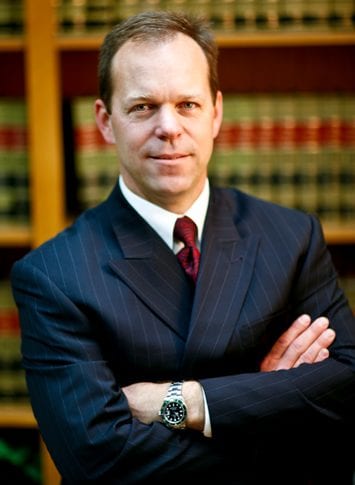 Scot Thomas Moga, a dedicated attorney in San Bernardino & Riverside Counties who represents clients in the many types of personal injury, workers' compensation and estate planning cases.