California's Strict Liability Dog Bite Law
If you or a loved one was attacked and bitten by a dog, you may have legal grounds to file a personal injury claim against the dog's owner. Dog bite injuries should always be taken seriously, as they not only result in physical pain, but can also lead to a lifetime of emotional trauma. After suffering a dog bite, discussing your case with an experienced personal injury attorney can help you obtain the compensation you need to fully recover. The Moga Law Firm is exceptionally versed in complex dog bite cases.
For nearly 30 years of dedicated experience, Personal Injury Attorney Scot T. Moga has championed on behalf of dog bite victims. As a result of his passion and dedication to advocate on behalf of injured victims, Attorney Moga has successfully represented numerous dog bite injury victims. Attorney Moga understands the significance full compensation can have on the recovery of an injured victim. As a result, he works tirelessly to ensure his clients obtain maximum awards and settlements. To schedule a complimentary consultation with Attorney Scot T. Moga, consider calling his firm at 909-931-2444 or fill out the online contact form today.
California Civil Code §3342
In the State of California, dog bite injury cases are addressed on a strict responsibility basis. This means that pet owners will be held accountable for the injuries their dogs cause to others, regardless of whether the dog had a history of aggressive behavior. Likewise, dog owners will be held liable whether or not they knew of the dog's propensity toward vicious behavior. Unless the dog bite victim provoked the dog prior to the bite, the dog owner will be held accountable for the victim's damages.
According to Civil Code §3342, dog owners are held responsible for the damages sustained by any individual who is attacked and bitten by the dog when in a public space or legally in a private location. Although some states observe the "one bite rule", which exempts pet owners from responsibility if the dog showed no previous vicious behavior or had never bitten a person before, the State of California offers legal recourse to victims regardless of the dog's prior history or behavior. This can be particularly helpful when the case involves a dog owned by a neighbor, family, or friend. When a claim is filed under this statute, compensation is often paid through the pet owner's homeowner's insurance coverage.
Dog Attack Cases Based on Negligence
Dog bite victims can also seek financial compensation against the at-fault party based on the theory of negligence. In these types of personal injury cases, victims will need to prove that the at-fault party was in some way responsible for the attack. The injured victim will need to demonstrate that the at-fault party failed to exercise a reasonable standard of care for the safety of others.
An example of this could be a dog walker, who has failed to properly secure the dog on its leash. When the dog escapes and jumps on an elderly man, knocking him over, the dog walker can be held accountable for the injuries of the elderly man.
Obtain Financial Compensation With a Knowledgeable Dog Bite Injury Attorney
The monetary compensation awarded to a victim for his or her injuries can be incredibly helpful in his or her recovery process. Financial compensation obtained can help pay for medical care costs, a loss of income, pain and suffering, property damage, and emotional trauma. If you or someone you love was attacked and bitten by another's dog, obtain legal counsel from an attorney who can advocate for your right to the highest compensation available.
Personal Injury Attorney Scot T. Moga has many years of dedicated experience handling a variety of complex dog bite injury cases. He understands that after a dog bite attack, recovering the highest compensation available can make a significant difference in a person's ability to rebuild his or her life. As a result, Attorney Moga works aggressively to ensure his clients receive maximum compensation. To schedule a complimentary consultation with Attorney Moga, consider calling 909-931-2444 or fill out the private online form here.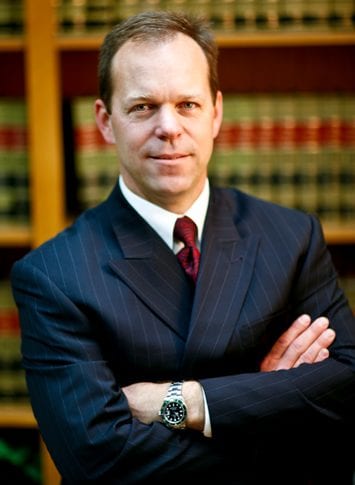 Scot Thomas Moga, a dedicated attorney in San Bernardino & Riverside Counties who represents clients in the many types of personal injury, workers' compensation and estate planning cases.