California Supreme Court Makes Important Ruling on Employer Covid Liability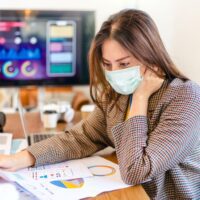 Covid-19 impacted many aspects of our lives, including our careers. In fact, the pandemic actually ended careers in some cases or caused people to become sick because they were simply trying to put food on the table. The intersection between pandemic exposure and employer liability has become a central topic in California. Due to a recent Supreme Court ruling, it seems as though this debate has finally come to a close.
Employers Have Zero Duty to Prevent Spread of Viruses
A recent decision by the Supreme Court in California confirms that employers have no duty to prevent the spread of viruses to employee households. This case stems from a lawsuit filed against a woodworking company in San Francisco. In this lawsuit, the plaintiff claimed that his employer should have done more to prevent the spread of the virus and that their failure to do so resulted in his wife's infection and subsequent hospitalization for more than a month.
First, the lawsuit was dismissed due to the derivative-injury doctrine. This states that California's Workers Compensation Act means that only work-related injuries lead to compensation and that third-party claims are not acceptable. In other words, the wife's injury cannot lead to a workers' comp claim against the husband's employer because the wife is a third party in this situation.
However, the couple appealed to the Ninth Circuit, and the case was brought before the Supreme Court due to the lack of precedent in these two core issues. First, the question of whether the employer owed a duty of care to reasonably prevent the spread of the virus to employees' homes. Second, whether the derivative-injury doctrine truly applies in this unique and new situation.
The Supreme Court eventually decided that it would be unreasonable to expect employers to prevent any and all viruses from spreading from their workplaces to employees' homes. This is mostly due to the fact that employees may cause the virus to spread to their homes by exposing themselves in various ways. It would be almost impossible to accurately determine whether the employee brought the virus home from work or whether they had contracted it from some other source.
However, it is important to note that the Supreme Court did not completely slam the door on the idea of third-party virus infections leading to lawsuits or workers' comp claims. Technically, it is still possible to sue for these injuries, but only under very specific circumstances.
As we all know, there will undoubtedly be more pandemics in the future, and cases like these provide important insights into how workers' comp laws in California will be applied to infections connected to workplaces. Even though this case represents a win for employers, companies should still enforce Covid-19 policies to avoid any potential liability in the future.
Where Can I Find a Workers' Comp Attorney in California?
Working alongside a workers' comp attorney in California may reduce the chances of preventable mistakes on claims. A California workers' comp lawyer can also help employees appeal denied claims. Book your consultation today with the Moga Law Firm to discuss your options and pursue compensation after a workplace injury. Reach out now to get started.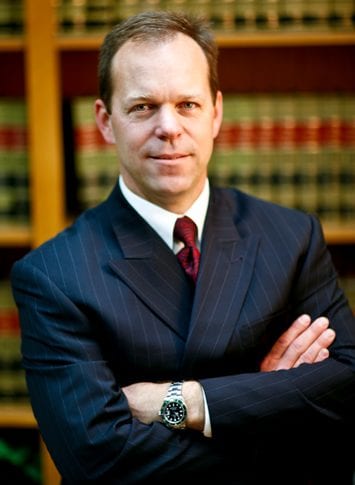 Scot Thomas Moga, a dedicated attorney in San Bernardino & Riverside Counties who represents clients in the many types of personal injury, workers' compensation and estate planning cases.