California Personal Injury Law: Pedestrian Knockdown Cases
Any person walking down the street can be subject to various hazards. People do not count with any form of protection and can therefore be easily injured. Some of the most common ways in which a pedestrian can be injured may involve getting knocked over by an unleashed dog, tripping over uneven sidewalks, being hit by a cyclist, or even run over by a car. Regrettably, even seemingly minor injuries can easily result in serious injuries.
Under the State of California's personal injury laws, any pedestrian who has suffered injuries as a result of careless party has the right to seek compensation for the damages. These damages may include, but are not limited to:
Medical expenses,
Pain and suffering,
A loss of wages.
If you are a pedestrian who was recently injured, consider seeking the legal expertise of an attorney who has experience in handling personal injury cases. It should be noted that personal injury claims in California are subject to strict time limitations. Obtain the proficient support of a skilled attorney as soon as possible.
Filing a Claim After a Knockdown Injury
When a pedestrian accident occurs, there could be multiple culpable parties. The following are some of the most common parties found liable for pedestrian knockdown injuries:
Distracted pedestrians sharing the sidewalk,
Cyclists on the sidewalk,
Uncontrolled or unleashed dogs,
Skateboarders,
City buses, or
Large vehicles such as commercial trucks
Filing a claim for a knockdown injury is a complex matter that could involve several jurisdictions. For instance, if a city or county-owned vehicle or personnel caused the incident, the filing process will be different than other cases. Further, there may also be the possibility that multiple parties could be held liable for the injuries.
If you or someone you know was recently injured in a pedestrian accident, consider seeking the legal guidance of a proficient personal injury attorney.
Establishing Responsibility for the Injuries
When filing for a personal injury claim, the primary factor in establishing liability is demonstrating negligence. The injured person will need to demonstrate the following elements in order to obtain a successful personal injury claim:
The accused party owed the victim a reasonable duty of care;
The accused party breached the duty of care through carelessness; and
The accused party's carelessness was the substantial contributing factor in causing the injuries the victim sustained.
File a Personal Injury Claim and Obtain the Support of a Skilled Attorney
Pedestrian knockdown accidents can easily result in unexpected expenses. Individuals who have been injured as a result of negligence have the legal right to seek monetary compensation from the responsible party. Filing a personal injury claim, however, can be a time consuming and complicated matter. If you have suffered an injury as a pedestrian, do not delay, seek legal representation as soon as possible.
Attorney Scot Thomas Moga is specialized in the field of personal injury law. He is dedicated to helping victims of negligence obtain the financial restitution they deserve. Personal injury claims are time sensitive; obtain expert legal advice as soon as possible.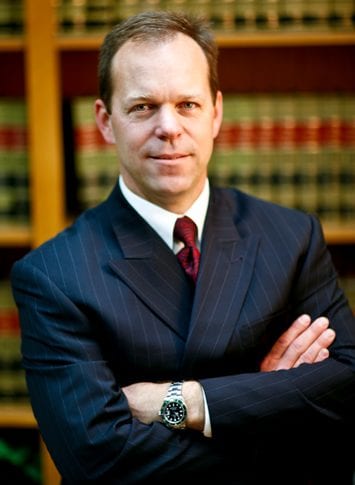 Scot Thomas Moga, a dedicated attorney in San Bernardino & Riverside Counties who represents clients in the many types of personal injury, workers' compensation and estate planning cases.