The State of California Establishes Workers' Comp Presumption of Coverage for Novel Coronavirus Illnesses
As of early May, State of California Governor Newsom issued an Executive Order, which established a rebuttable presumption that California workers' COVID-19 illness resulted from workplace conditions for the purposes of obtaining California workers' compensation benefits.
For the presumption to be applicable, workers will need to demonstrate that they were diagnosed with COVID-19, and/or tested positive for COVID-19 within 14 days after performing work-related duties, at a place other than his or her home, and between the dates of March 19th and July 5th. Furthermore, if the worker was diagnosed with the virus but had not been tested, the diagnosis should have been performed by a licensed medical professional and be confirmed with a COVID-19 test within 30 days.
An Employer's Right to Challenge the Presumption
Governor Newsom's Executive Order N-62-20 states that the presumption can be disputed, and therefore, the presumption can be challenged by employers who can provide additional evidence. Employers, however, will need to provide evidence within 30 days in order to rebut the provided presumption. Once the allowable period has passed, only the evidence that is discovered after the period will be allowed. It should be noted that once the burden has shifted to the worker's employer, overcoming the presumption will be a difficult undertaking.
Workers' Compensation Benefits
In accordance to Executive Order N-62-20, workers in California are entitled to receive full workers' compensation benefits, which includes:
Hospital care,
The need for surgery,
Other medical treatments,
Disability indemnity, and/or
Death benefits.
In order to receive temporary disability benefits, the waiting period has been waived, and workers will be able to collect benefits the day after the last day of work. Nonetheless, before a worker can obtain temporary disability benefits or any other benefits, he or she must first exhaust paid sick leave, when applicable.
To Maximize Your Benefits, Seek Proficient Legal Counsel
As the novel coronavirus wreaks havoc across the globe, here in the United States, many elected officials work toward finding solutions that will help mitigate the virus' affliction. In an attempt of bringing aid to California workers who have contracted COVID-19, Governor Newsome has issued an executive order that makes it possible to obtain workers' compensation benefits in a streamlined process. Unlike most states that only allow medical care professionals and other essential workers the opportunity to file for workers' compensation benefits, California has allowed access to a greater range of industries.
If you are a California worker who has been impacted by COVID-19, there are state-promoted resources available to help you. After testing positive for COVID-19, you may be eligible for California workers' compensation benefits. Speak to a well-versed attorney who can help you file for a workers' compensation claim and maximize your benefits.
With more than 25 Years of dedicated experience, Attorney Scot T. Moga is thoroughly versed in California workers' compensation claims. As the novel Coronavirus continues to have an adverse impact across the state, state officials have facilitated the process for workers to obtain benefits. Unfortunately, the opportunity to file for workers' compensation does not come undisputed, as many employers will seek to rebut claims. In order to obtain benefits, consider speaking to a well-versed attorney. Contact the Moga Law Firm today.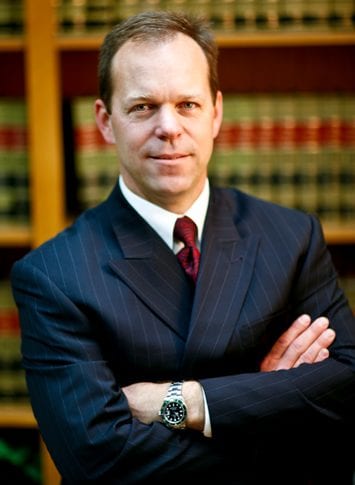 Scot Thomas Moga, a dedicated attorney in San Bernardino & Riverside Counties who represents clients in the many types of personal injury, workers' compensation and estate planning cases.