California Workers' Compensation Benefits vs. Unemployment
In California, workers' compensation benefits are paid out to workers who are injured as a result of a work-related incident. At times, however, workers' compensation benefits are underpaid, denied or delayed and this can prompt injured workers to seek state unemployment benefits. In some cases, unemployment benefits may supplement worker's disability benefits, but it is important to understand that collecting both forms of benefits at the same time can happen on only rare occasions. If you have been injured while at work and you are not able to receive the benefits for which you are entitled to, speak to a well-versed attorney who can help you. With more than 25 years of dedicated legal experience, the Moga Law Firm can advocate on your behalf.
The Moga Law Firm has extensive experience handling a variety of workers' compensation claims and the firm is well-aware that injured workers are often underpaid benefits. What is worse, many employers or insurance companies will deny or delay benefits because of a small technicality. When you have been injured at work, you will need the support of a skilled and experienced attorney to represent your case so that you obtain the benefits you truly deserve. To schedule a complimentary consultation with the Moga Law Firm, call the firm today at 909-931-2444.
Collecting Disability Benefits and Unemployment at the Same Time
Unemployment and long-term disability benefits are rarely handed out at the same time because of how these programs have been designed. Generally administered by the state, unemployment benefits are set to aid workers who are willing to work but are unable to work at no fault of their own. Individuals who collect unemployment benefits must usually certify whether they are capable of working at a part-time or full-time rate. On the contrary, disability benefits are issued by private insurers and they are meant for workers who have temporarily or permanently lost their ability to work because of an illness or injury.
There are certain occasions when eligibility requirements for unemployment and disability overlap. In these situations, collecting both forms of benefits may be possible.
The Issue With Seeking for Disability Benefits and Unemployment
When a person is injured at work and is obtaining workers' compensation benefits, the insurance carrier providing these benefits will not hesitate to use an application for unemployment benefits against the employee. The insurance claims adjusters may interpret the petition for unemployment as evidence that the employee can work. Furthermore, the insurer may find that the worker lacks credibility for attempting to maintain two contradictory positions. Petitioning for disability benefits generally means that the worker cannot work because of his or her injury. Meanwhile, he or she is affirming the ability or readiness to return to work by filing for unemployment.
Obtain the Benefits You Deserve With Proficient Legal Counsel
If you are worried that filing for unemployment benefits could affect your workers' compensation benefits, it is highly recommended that you seek the legal advice of a workers' compensation attorney who can help you. A skilled attorney will ensure you receive the highest amount of benefits available to you.
For over two decades, the Moga Law Firm has represented workers who have been injured in their place of work. The firm prides itself in helping affected workers obtain maximum benefits. If you were injured at work or have suffered a work-related illness, consider discussing your case with the Moga Law Firm today. Schedule a complimentary consultation by calling the firm at 909-931-2444.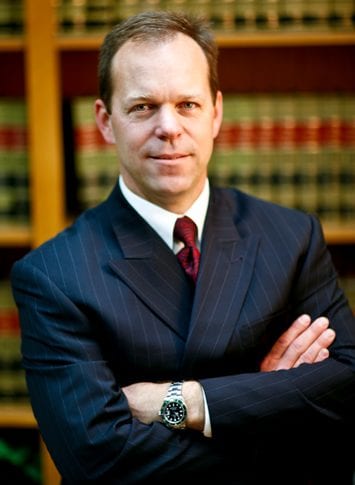 Scot Thomas Moga, a dedicated attorney in San Bernardino & Riverside Counties who represents clients in the many types of personal injury, workers' compensation and estate planning cases.