California Big Rig Accidents Caused by Sleep Deprivation
Big rig accidents caused by sleep deprivation and fatigue of truck drivers continue to be a serious concern in California and the rest of the nation. Although federal regulations impose strict resting periods for commercial truck drivers, many big rig accidents are caused by drowsy driving. According to recent data published by the National Transportation Safety Board, fatigue and sleep deprivation is a contributing factor in about 35 percent of all big rig accidents. If you were recently injured in a truck accident caused by a drowsy truck driver, obtaining the support of a qualified truck accident attorney can be beneficial. The Moga Law Firm can help you file a claim and ensure you obtain maximum compensation for your injuries.
For more than 25 years, the Moga Law Firm has advocated on behalf of those injured as a consequence of another's negligent actions. When a truck driver is coerced to drive while sleep-deprived or consciously makes the decision to drive while fatigued, this can lead to serious traffic accidents. The Moga Law Firm is exceptionally skilled in big rig accidents. Consider discussing your case with the firm to learn more about how you may be able to obtain full compensation for your damages. Call 909-931-2444 or complete the online form to get started on your case today.
A Truck Driver's Hours of Service
As drivers of large and heavy vehicles, truck drivers have a great deal of responsibility when driving on public roads. The biggest concern for the Federal Motor Carrier Safety Administration is the public's safety; therefore, the agency has placed hours of service regulations for truck drivers to follow. These regulations place strict limits on when and how long a truck driver may operate the vehicle. This will help to ensure the driver is awake and alert while driving and will also help reduce the possibility of driver fatigue.
Depending on the nature of the trucking operation, the truck driver may need to adhere to the following regulations:
Have a work shift of a maximum of 14 hours, with only 10 hours of consecutive driving; and
Will not be able to drive more than 60 hours in a seven-day period; or
Will not be able to drive more than 70 hours in an eight-day period.
Determining an Accident Was Caused By Fatigue Can Be a Challenge
It is never an easy task to prove that a collision between a big rig and a regular passenger vehicle was caused by a drowsy or fatigued truck driver. A majority of truck drivers will not admit that their drowsiness led to the accident, which will ultimately require the need for a full investigation to determine the cause of the accident.
While challenging, it may be possible to determine that the cause of the accident was caused by driver negligence by assessing the evidence at the scene, inspecting hours of operation logs, and reviewing the truck company's policies. It is also helpful to inspect the truck driver's driving record and training.
Obtain the Support of a Skilled Truck Accident Attorney Today
Big rig accidents caused by driver fatigue remain a serious concern for the state and nation as a whole. Although strict regulations have been set in place to avoid having tired drivers on the road, these avoidable accidents continue to happen. If you were injured in a truck accident caused by a drowsy truck driver, obtain the support of a skilled attorney right away. A well-versed attorney will conduct necessary investigations and ensure a strong case is filed against the accountable party.
With more than 25 years of legal experience, the Moga Law Firm has championed on behalf of those injured as a result of negligent truck drivers and trucking companies. When injured in a truck accident, the support of a skilled attorney will ensure you have the best opportunity at securing maximum compensation. Consider scheduling a no-obligation consultation with the Moga Law Firm by calling 909-931-2444 today.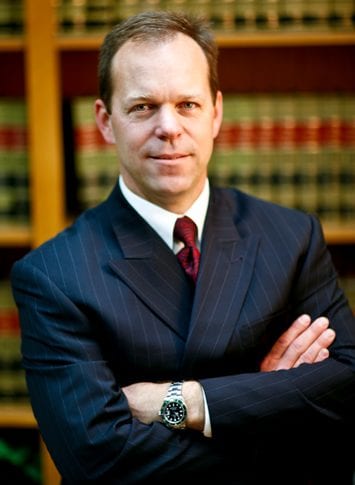 Scot Thomas Moga, a dedicated attorney in San Bernardino & Riverside Counties who represents clients in the many types of personal injury, workers' compensation and estate planning cases.