Bike Accidents Caused by Equipment Failure
Defective bike products are responsible for hundreds of injuries and deaths in California and throughout the country every year. Sadly, defective spokes, faulty helmets, handlebars, and other parts can cause serious accidents. Although the basic design of a bicycle has remained the same since the 1900s, some of its features have been upgraded by bicycle manufacturers. When a bicycle part malfunctions, the company that produced the part can be held responsible for the accident and the injuries that followed. If you or someone you know was injured in a bicycle accident, discussing the case with an experienced bicycle accident attorney can help obtain compensation for the injuries and other damages caused by the accident. Southern California's premier accident law firm, the Moga Law Firm, can help.
For many years, the Moga Law Firm has successfully represented clients who have been seriously harmed as a consequence of another party's negligence or wrongful actions. Accidents caused by defective bicycle parts can cause an abundance of problems, including resulting in the loss of work, emotional distress, and long-lasting pain and suffering. The Moga Law Firm has effectively pursued many cases involving defective bicycle parts and their assembly. After a bicycle accident caused by defective parts left you injured, consider obtaining the support of the Moga Law Firm today.
Common Bicycle Part Defects
Every year, the U.S. Consumer Product Safety Commission releases a list of bicycles and bicycle products that have been recalled because of a known dangerous hazard or defectiveness. A bicycle can be deemed faulty for a variety of reasons, which may include one or more of the following: Fork failure, Faulty wheels, Faulty brakes, Design defects, Lack of safety standards, Cracks made during manufacturing and An improper welding of the frame.
Injuries Caused a Result of a Defective Bicycle Accident
In recent years, bicycle accidents have been steadily increasing. Unfortunately, these accidents are oftentimes serious and can have lifelong consequences. The following are some of the most common injuries that can result from defective bicycle accidents: Road rash, Deep cuts and lacerations, Spinal cord injuries and paralysis, Fractured or broken bones, Traumatic brain injuries and/or Internal bleeding and organ damage.
Filing a Claim After an Accident
When the defective parts of a bicycle are the main reason behind an accident, it may be possible to obtain compensatory damages through a lawsuit. To ensure the case has the best opportunity at being successful, it is important that certain pieces of evidence are preserved. Evidence that can help a case result in a favorable outcome include, but are not limited to: Pictures taken of the defective part, Pictures and/or video taken at the scene, Pictures of the injuries, Witness testimony and Medical records.
Obtain the Financial Compensation You Need
After suffering a bicycle accident caused by defective bike equipment, there may be an opportunity to recover compensation for the damages caused by the accident. Through a successful case, compensation can be obtained for medical expenses, time missed away from work, pain and suffering, and more. To determine your legal options, discuss your case with a well-versed bicycle accident attorney.
The Moga Law Firm has many years of dedicated experience handling bicycle accident cases, including those caused by defective parts or faulty design. To schedule a complimentary consultation with the law firm, consider calling 909-931-2444 today.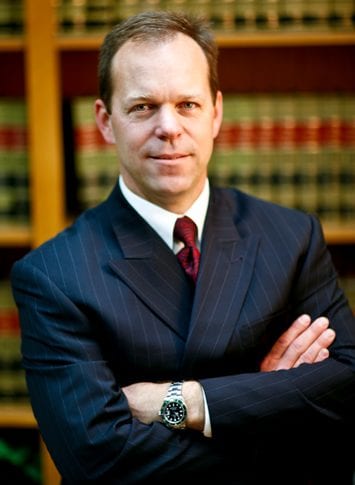 Scot Thomas Moga, a dedicated attorney in San Bernardino & Riverside Counties who represents clients in the many types of personal injury, workers' compensation and estate planning cases.