Assembly Bill 5 Can Change a Truck Driver's Independent Contractor Status – Learn How This Can Affect Your Personal Injury Case
As of September 18, 2019 Governor Newsome signed Assembly Bill 5 into law, which is said to help reduce worker misclassification throughout the state. According to supporters of the new law, some of the benefits include:
Facilitates workers ability to form a union,
Employees formerly kept off payroll will now have the opportunity to gain access to basic worker's rights,
Workers will have rights to minimum wage,
Workers will be able to earn overtime and unemployment insurance,
Employees will be eligible for workers' compensation benefits and paid sick days or paid family leave, and/or
Workers will be able to obtain workplace protection against any type of harassment, discrimination, or retaliation.
Assembly Bill 5 seems to have an abundance of benefits for workers but there are truck drivers who oppose the legislation. For some, the law can change who is found responsible in a semi-truck vs. car accident.
How Assembly Bill 5 Can Change Your Personal Injury Case
Personal injury accidents involving commercial vehicles in California have a reputation of being difficult to pursue because they involve different rules and regulations than auto vs. auto accidents. They are also challenging in the sense of isolating liable parties.
In many situations, trucking companies hire drivers that work as private contractors, which can often displace responsibility from the trucking company to the truck driver. In these cases, a person that has been injured by a careless truck driver is likely to receive a reduced settlement because private contractors do not usually carry enough insurance. With more truck drivers entering company payrolls, the probability of recuperating a just settlement has now increased.
The Aftermath of a Trucking Accident
Trucking accidents are very dangerous and often cost the lives of many innocent victims. According to the Federal Motor Carrier Safety Administration, 4,889 commercial vehicles were involved in fatal collisions in the year 2017. These numbers increased about 9% from data reported in 2016. When a trucking accident does not result in casualty, the results can nonetheless be tragic.
Common injuries resulting from large commercial vehicles can include:
Broken bones,
Severe spinal cord injuries,
Traumatic head injuries, and
Disfigurement
A majority of truck accident victims can also suffer serious financial difficulty. Victims can typically endure the following:
High medical expenses,
Physical therapy costs,
Prescription and other medication costs,
In-home care expenses, and
A loss of an earning capacity
Hire an Experienced Personal Injury Attorney
If you or someone you know was injured as a result of a negligent truck driver, it is important to seek the legal advice of a skilled and knowledgeable personal injury attorney. An Attorney with the right experience will investigate the case and help establish liability.
The attorneys at Moga Law Firm have extensive experience in trucking accidents in the State of California. Their proficiency in civil litigation have successfully won just settlements for their clients after a big rig accident. When it comes to trucking accidents, it is important to have an experienced personal injury attorney at your side, consult a professional law firm today.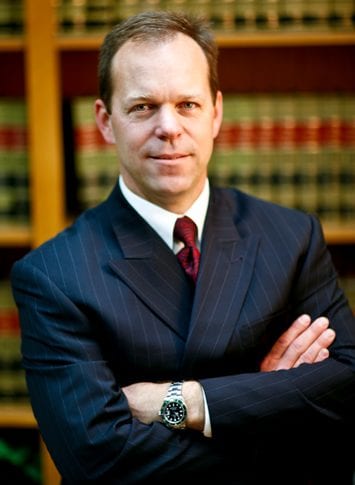 Scot Thomas Moga, a dedicated attorney in San Bernardino & Riverside Counties who represents clients in the many types of personal injury, workers' compensation and estate planning cases.