Another Tesla Crash Raises Eyebrows in California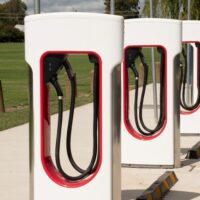 By now, all of us are aware of the safety issues associated with Teslas. These vehicles seem to crash all the time. Perhaps this is just because they are popular cars and more people are driving them. Maybe it has something to do with the fact that these vehicles are equipped with self-driving technology. Whatever the case may be, these vehicles are crashing at an alarming rate – leading to serious injuries to innocent people. The latest crash in California has claimed the life of a driver and a passenger – and observers are already asking questions about what caused the collision.
Tesla Crashes Into Parked Fire Truck for Seemingly No Reason
On February 20, it was reported that a Tesla had crashed into a parked fire truck on a highway in Contra Costa County. The Model S showed no signs of stopping, and it struck the parked vehicle without braking. Four firefighters suffered minor injuries, while the driver of the Tesla lost their life. A passenger in the Tesla was also seriously injured in the collision. The wreckage was so severe that the injured passenger had to wait until first responders sliced open the vehicle to remove them.
The fire department released the following statement after the collision:
"Slow down and move over when approaching emergency vehicles. Truck 1 was struck by a Tesla while blocking I-680 lanes from a previous accident. Driver pronounced dead on-scene; passenger was extricated & transported to hospital. Four firefighters also transported for evaluation."
The question on everyone's mind is simple: What caused this crash? Whenever a Tesla is involved in a crash like this, the assumption that most people make is that self-driving software was enabled. As of this writing, it is still too early to tell whether this was true. The authorities also state that intoxication could have been a factor. Of course, it might have been a combination of these two things – with a drunk driver behind the wheel of a self-driving car. Whatever the case may be, it seems unthinkable that a vehicle could drive into a fire truck without stopping. The fire truck had its emergency lights on during the crash. This is yet another example of a Tesla crash that has raised many questions and safety concerns for the general public in California.
Where Can I Find a Qualified Personal Injury Attorney in Riverside?
 If you have been searching for a qualified, experienced personal injury attorney in Riverside, look no further than Moga Law Firm. Over the years, we have helped numerous injured plaintiffs in the Riverside area – including those who have been harmed in serious car crashes. If your loved one has lost their life due to a crash involving a Tesla or any other vehicle, you deserve the opportunity to pursue justice. The only way to know for certain how much compensation you can receive is to get in touch with a lawyer. Book your consultation with us at your earliest convenience to get started with an effective action plan.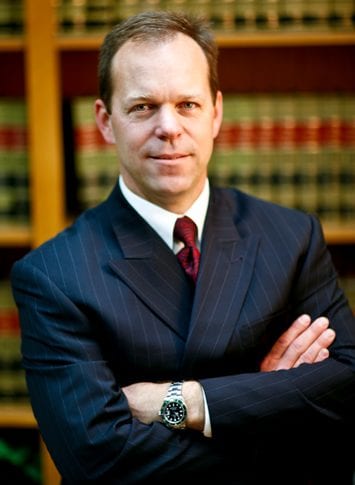 Scot Thomas Moga, a dedicated attorney in San Bernardino & Riverside Counties who represents clients in the many types of personal injury, workers' compensation and estate planning cases.